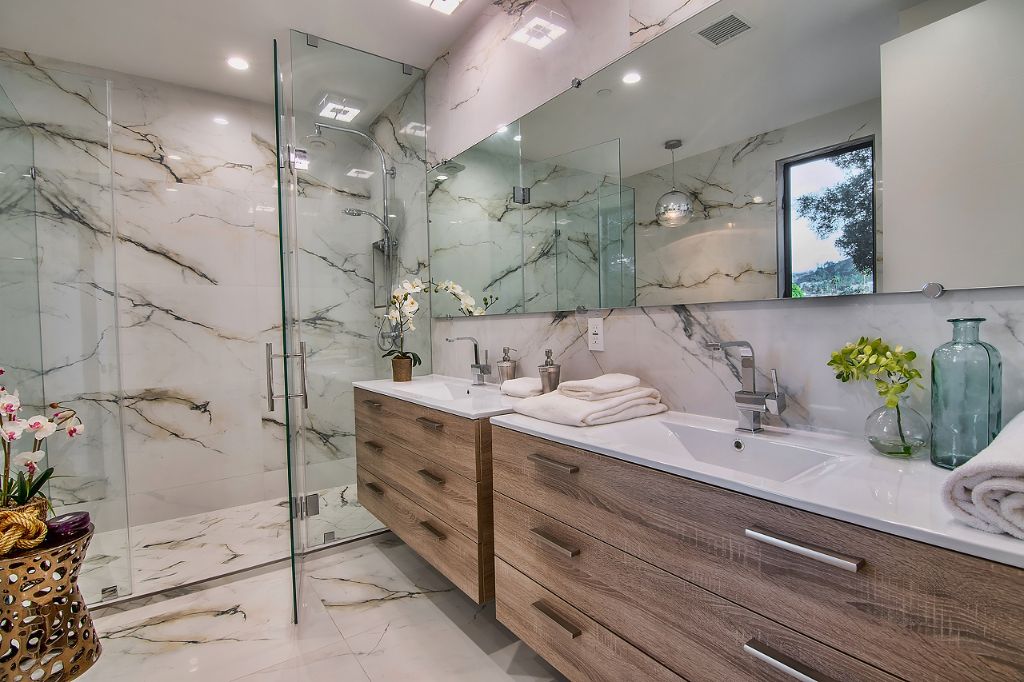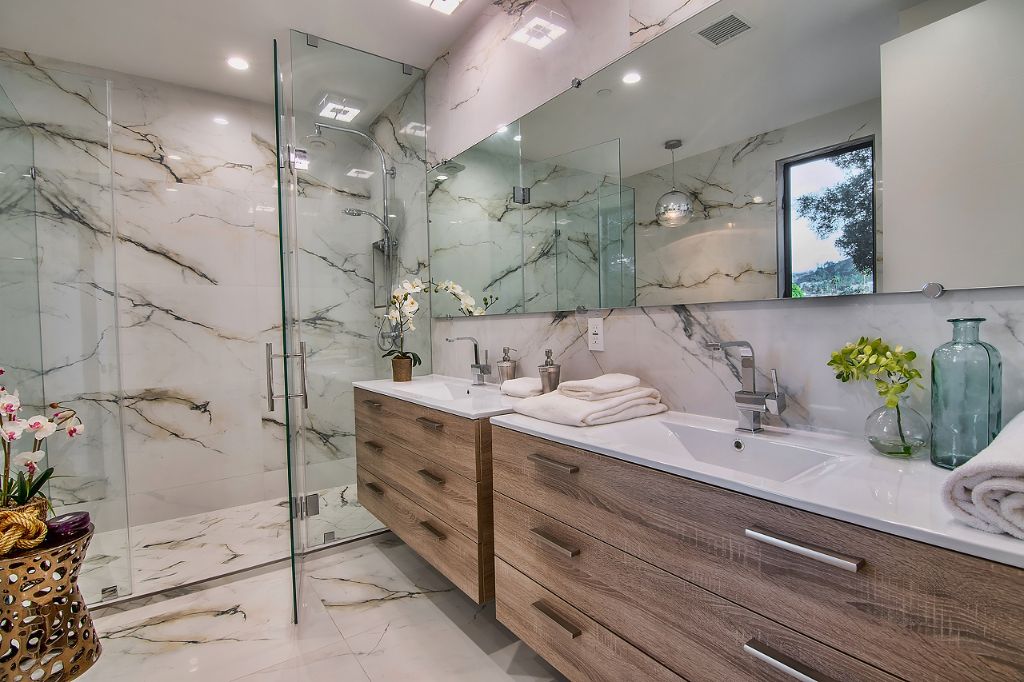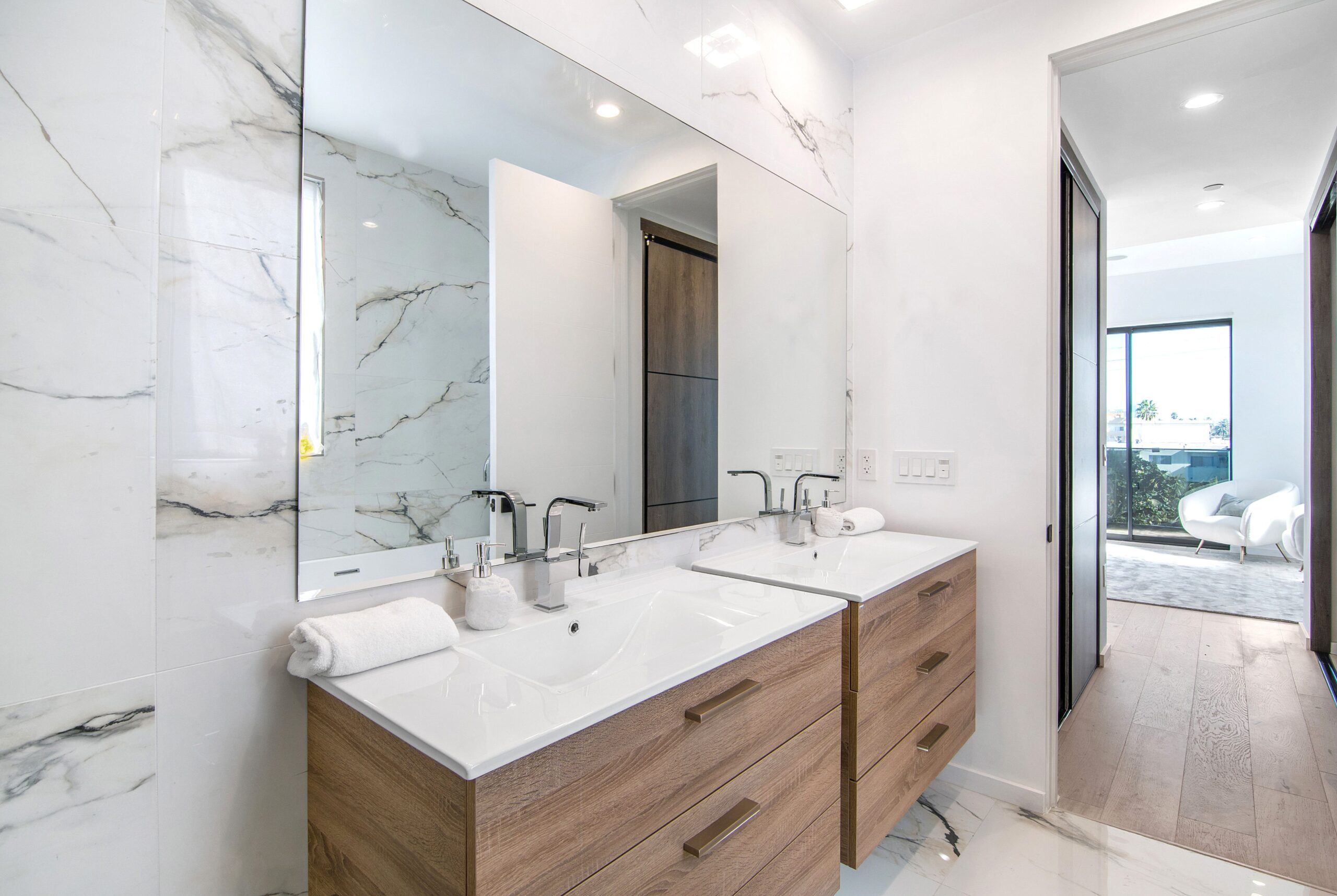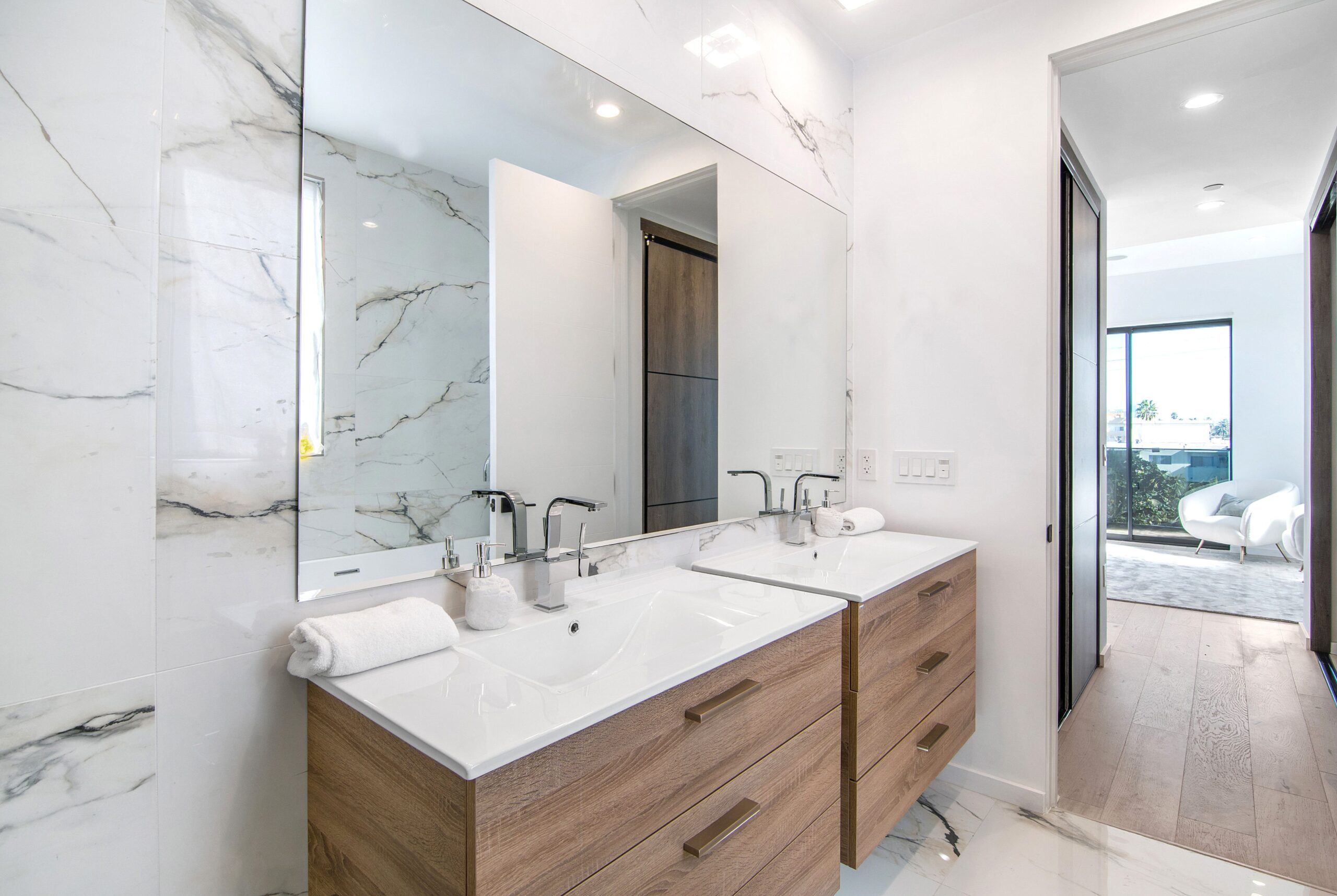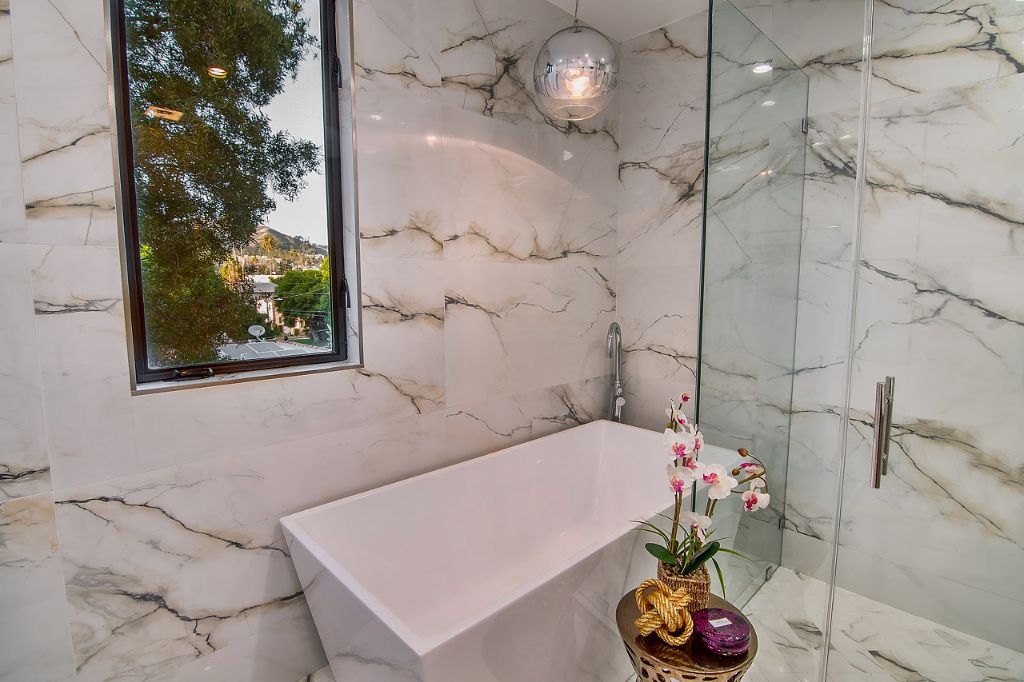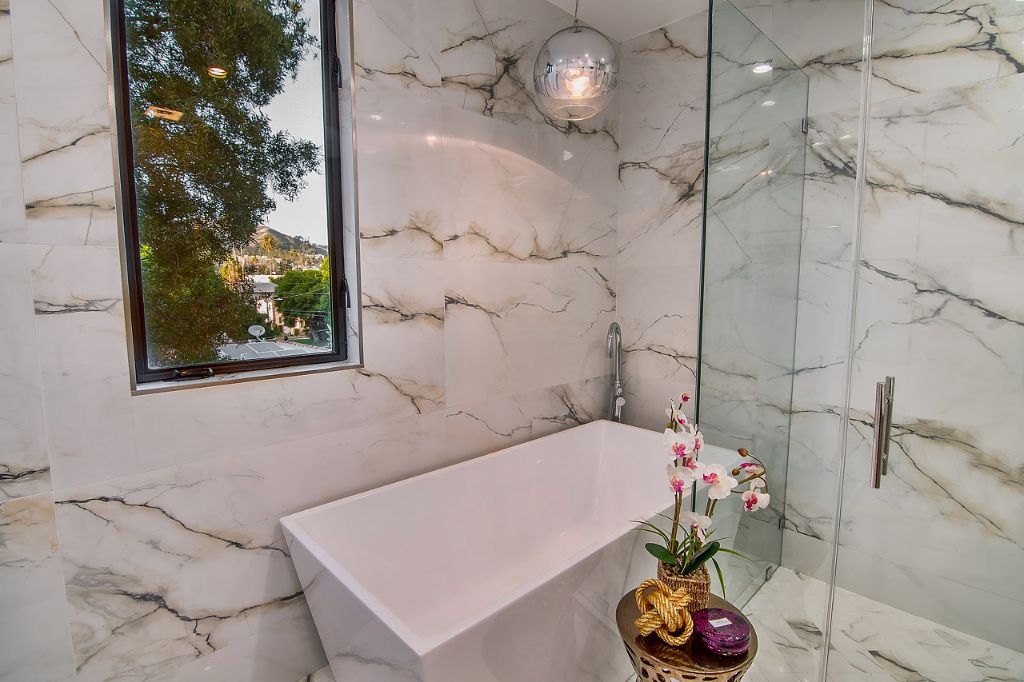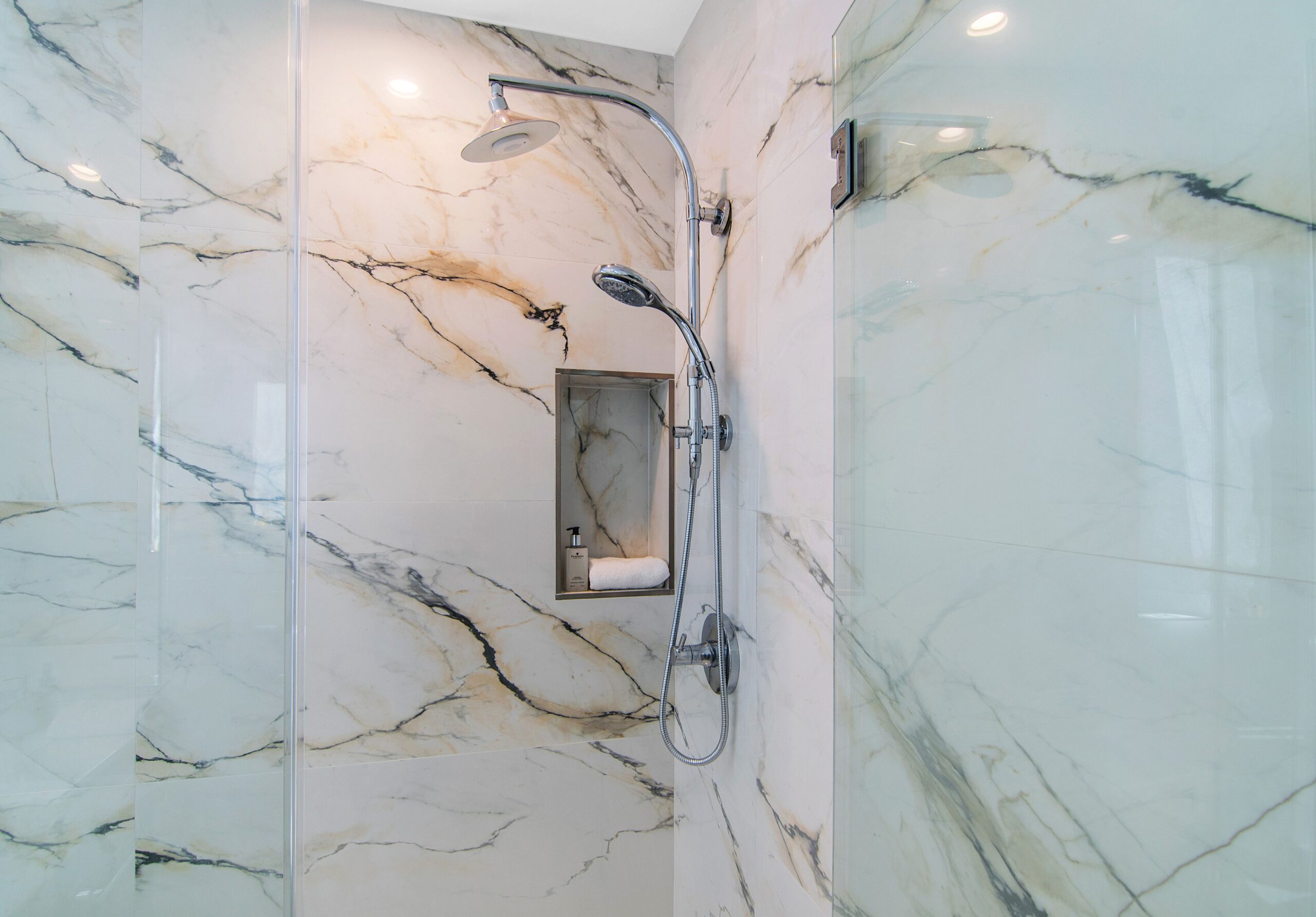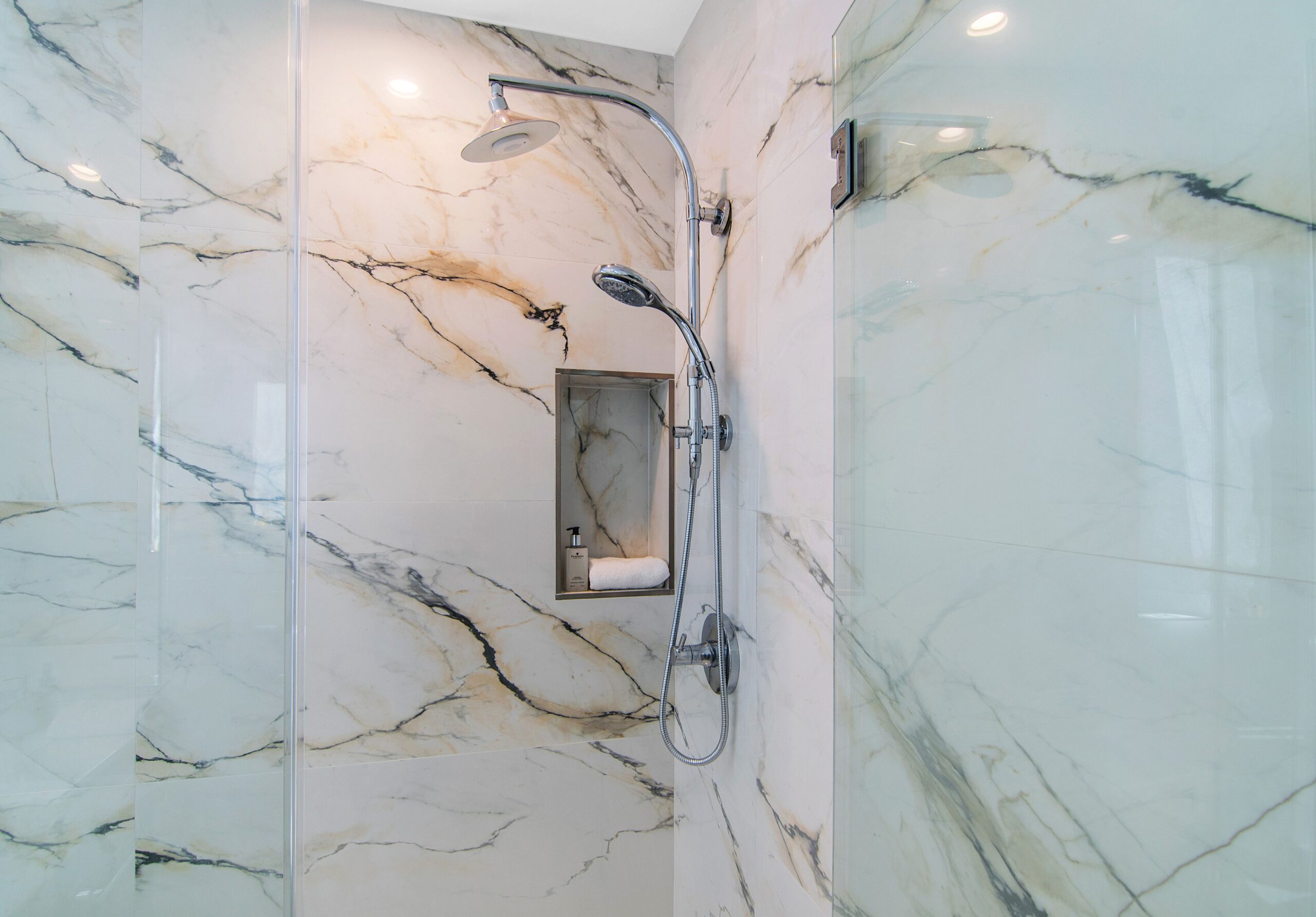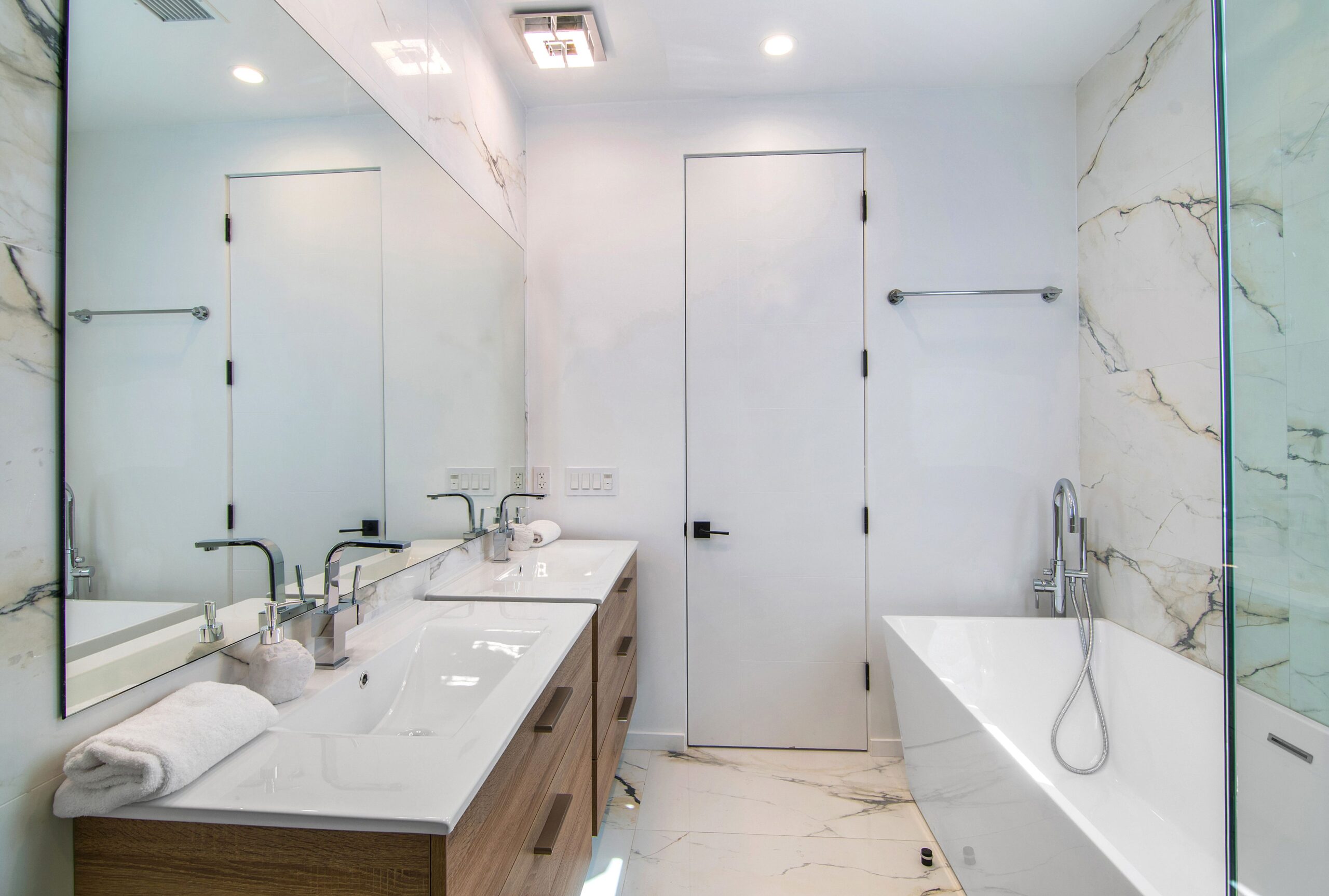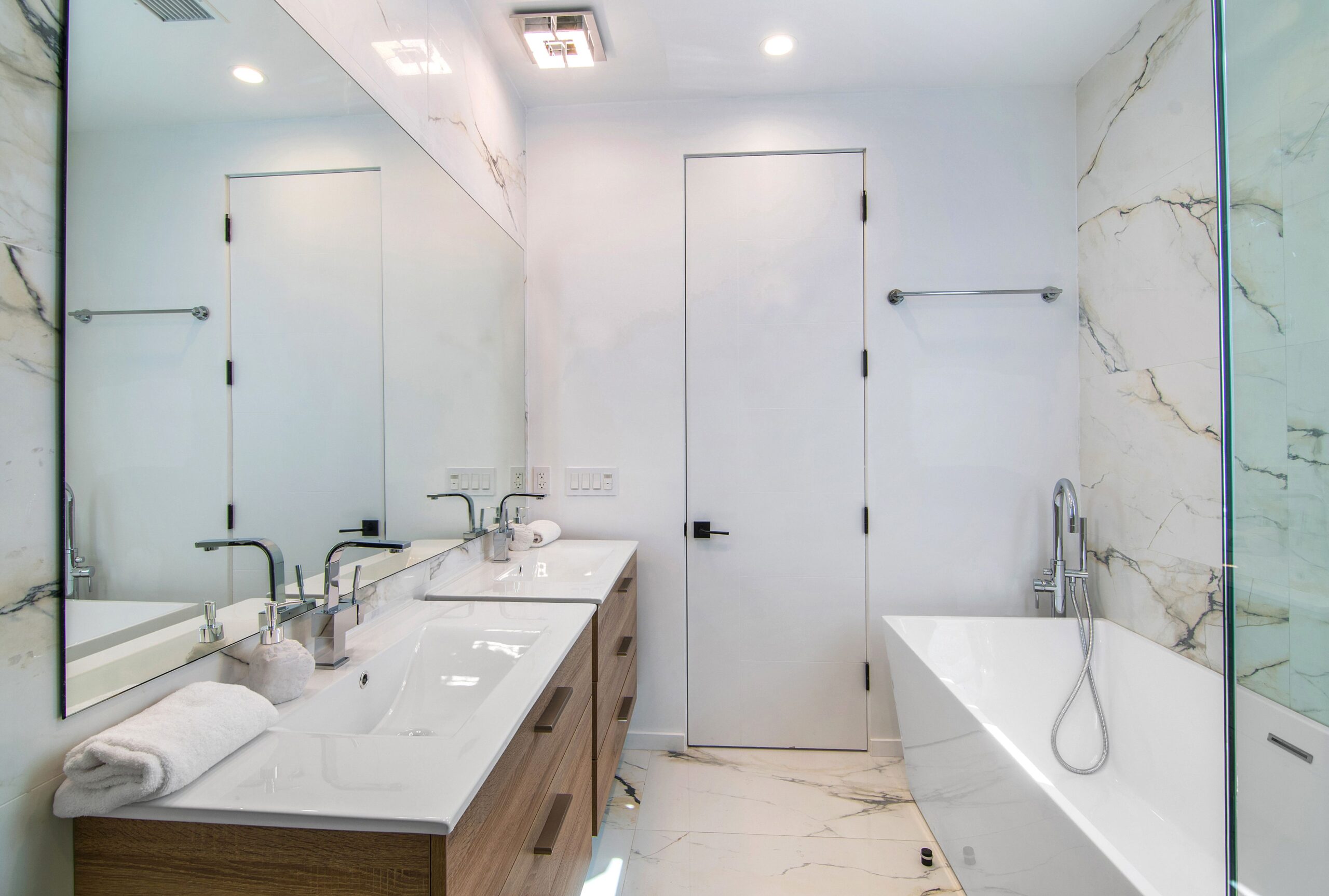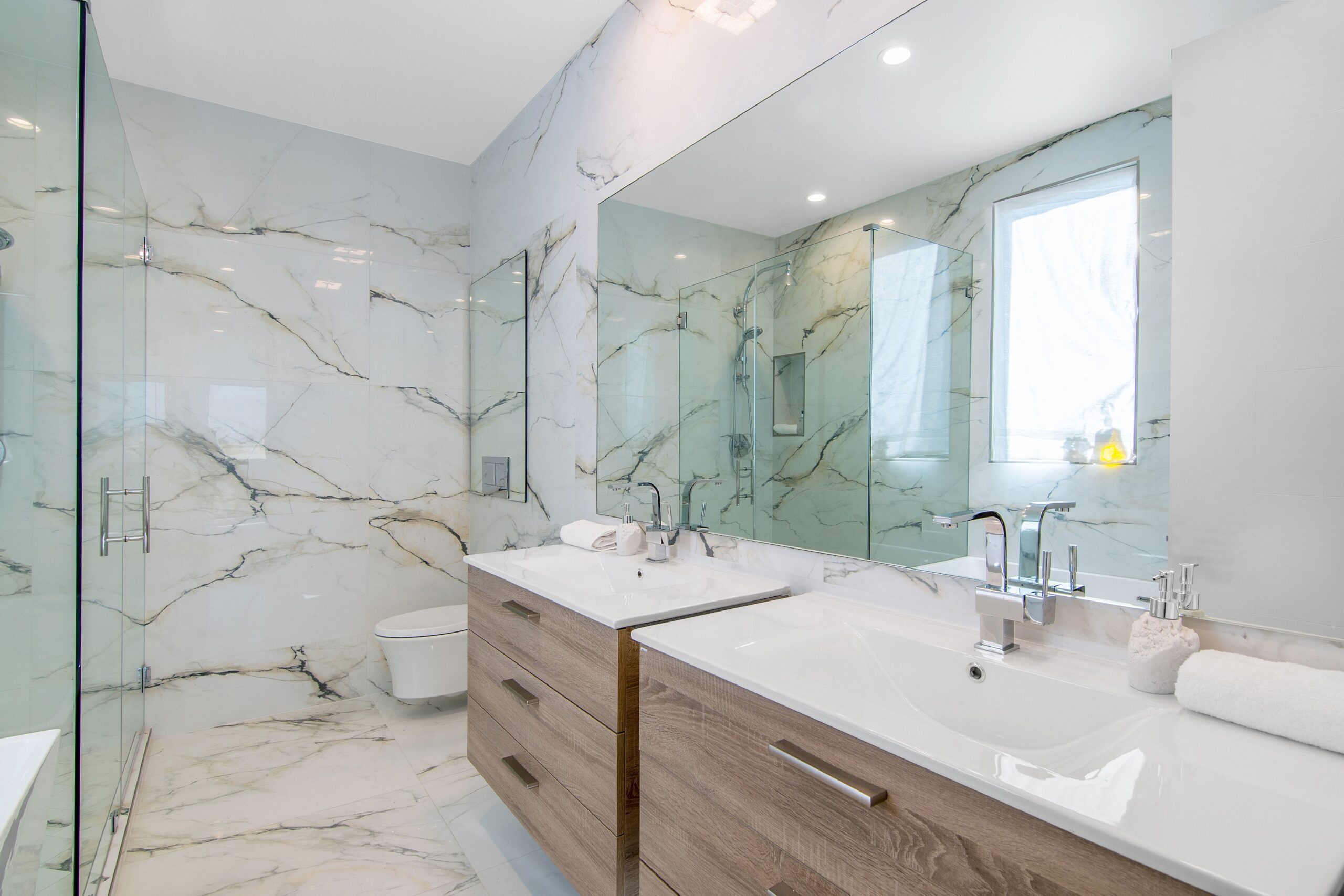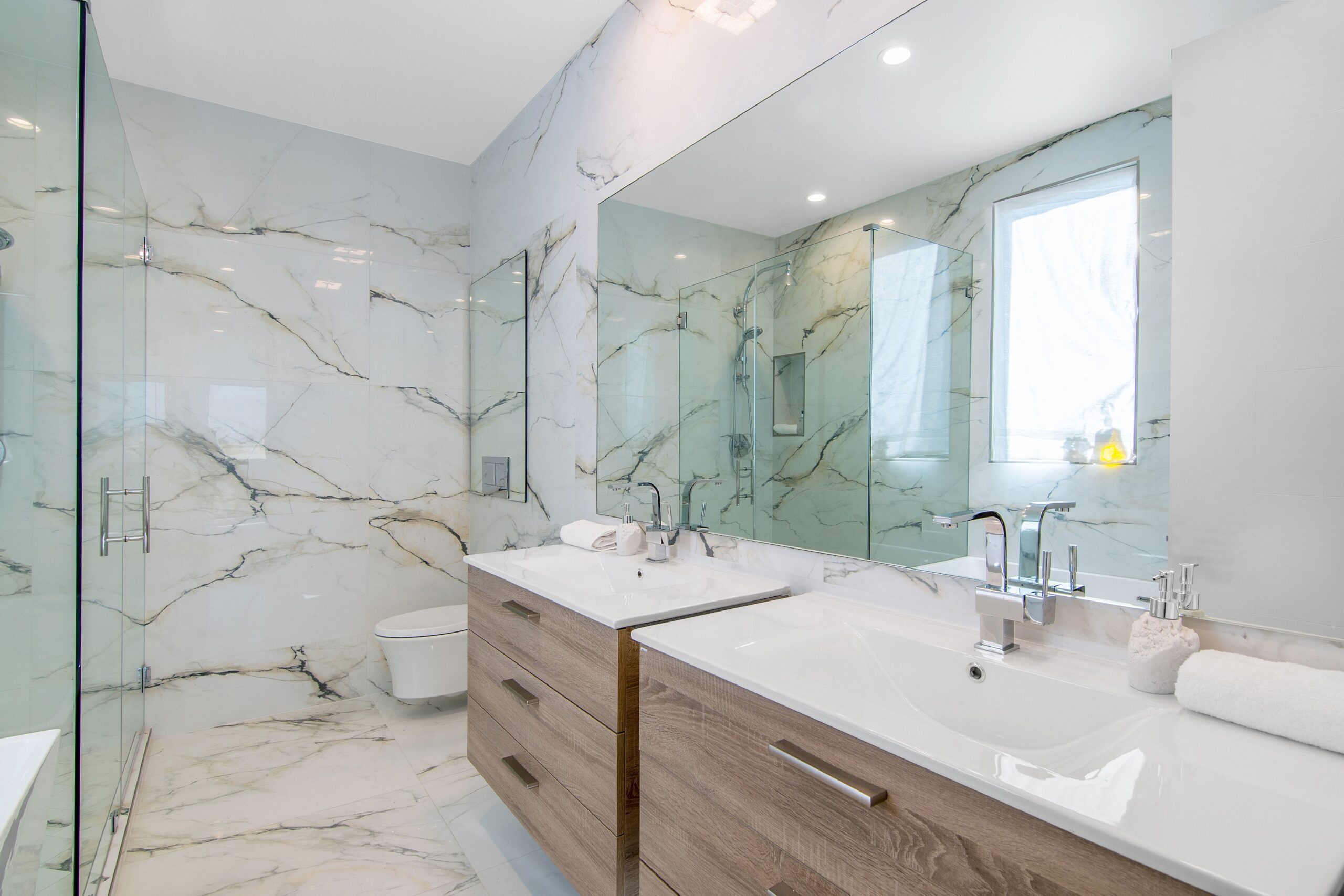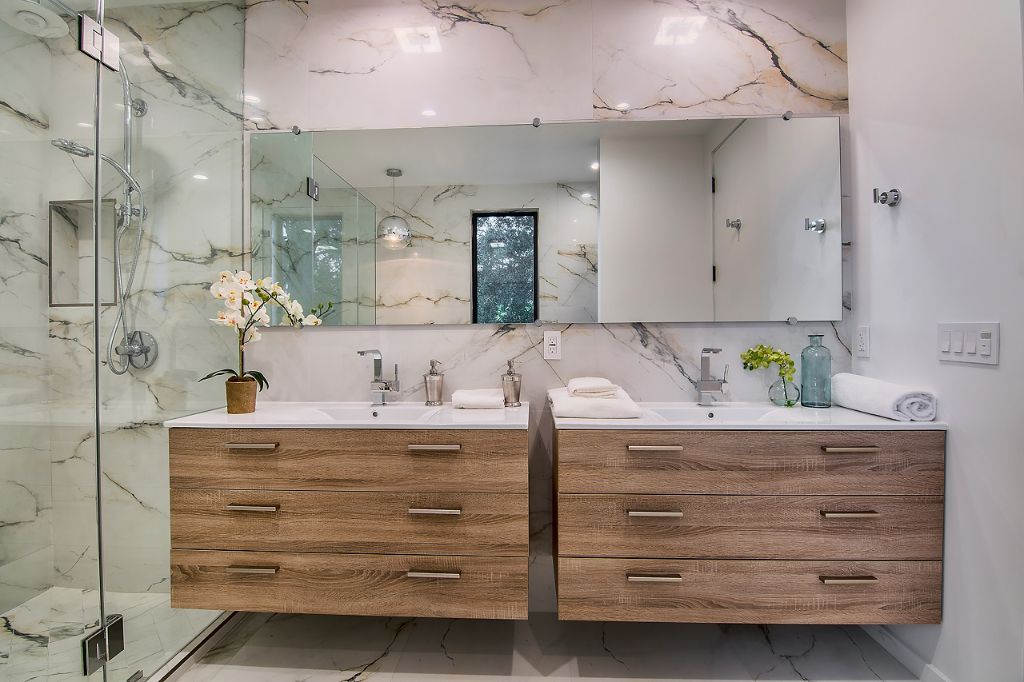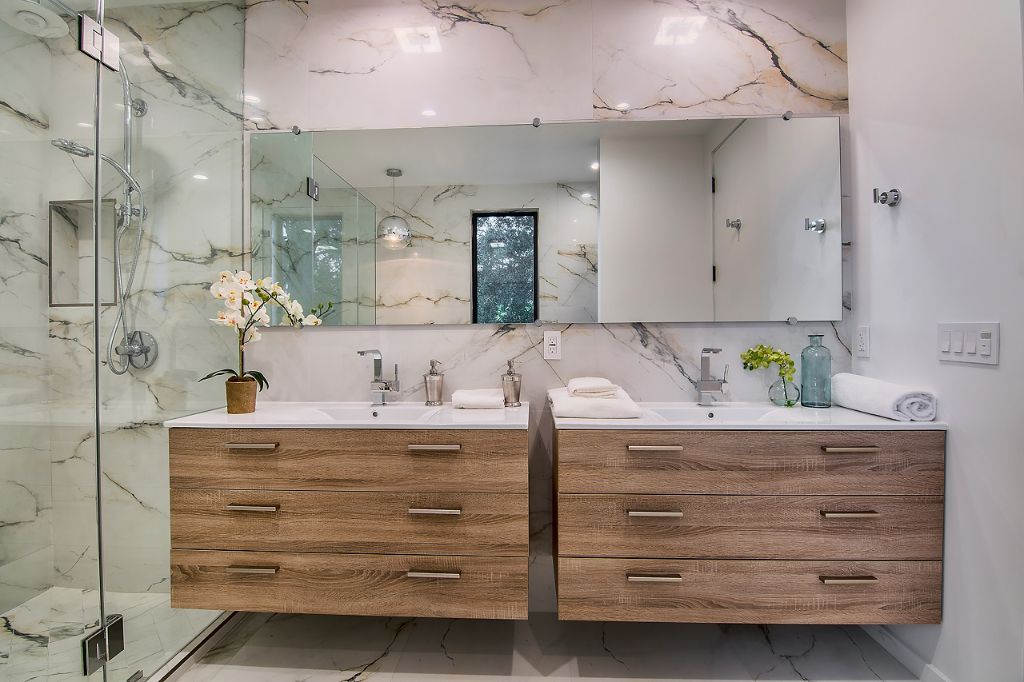 Double click on the images of this Bossage Home to access the full screen image slider


This modern design of simplicity, functionality, and clean lines to create an inviting space of sophisticated minimalism.
Lavish Marble Sets the Stage in this Bathroom Remodel
The gorgeous marble-lined bathroom offers an elegant and powerful edge to the brightness of the surrounding spaces. The colors of the silver appliances and the natural wood grains of the cabinets compliment the statement of stone that surrounds them, balancing sharpness with sensuality and subtlety. Outside the windows of this room lies a gorgeous second story view of the neighborhood and its greenery.
Designing a marble-forward bathroom remodel is not for the shy-at-heart. Statements such as these requires a solid influence and an complete understanding of the subtleties of design. The strong sentry of twin walnut cabinets serves to guard the sleek tub, both awash in a sea of lavish marble. The subtle tint of shower glass adds to the distinct yet distant nod to the ocean outside this home's window.
The position of the mirror here amplifies the artistic quality of the room by perfectly aligning the reflection with the ongoing grain of the room. It creates an interesting effect where the room appears larger and even seems to possess a touch of magic. The spherical light fixture only adds to this magic. Truly every piece of this bathroom adds up to a greater whole.
Enjoy a custom-designed bathroom
Bossage Homes specialize in designing and building environments our clients love to live in. Our design-builds are both functional and aesthetically pleasing. Our team has extensive experience in constructing a variety of  bathroom remodels and closet styles, including modern, traditional, craftsman, and Grecian design. Contact us to book a consultation.
More Bossage Cusom Design/Construction Projects