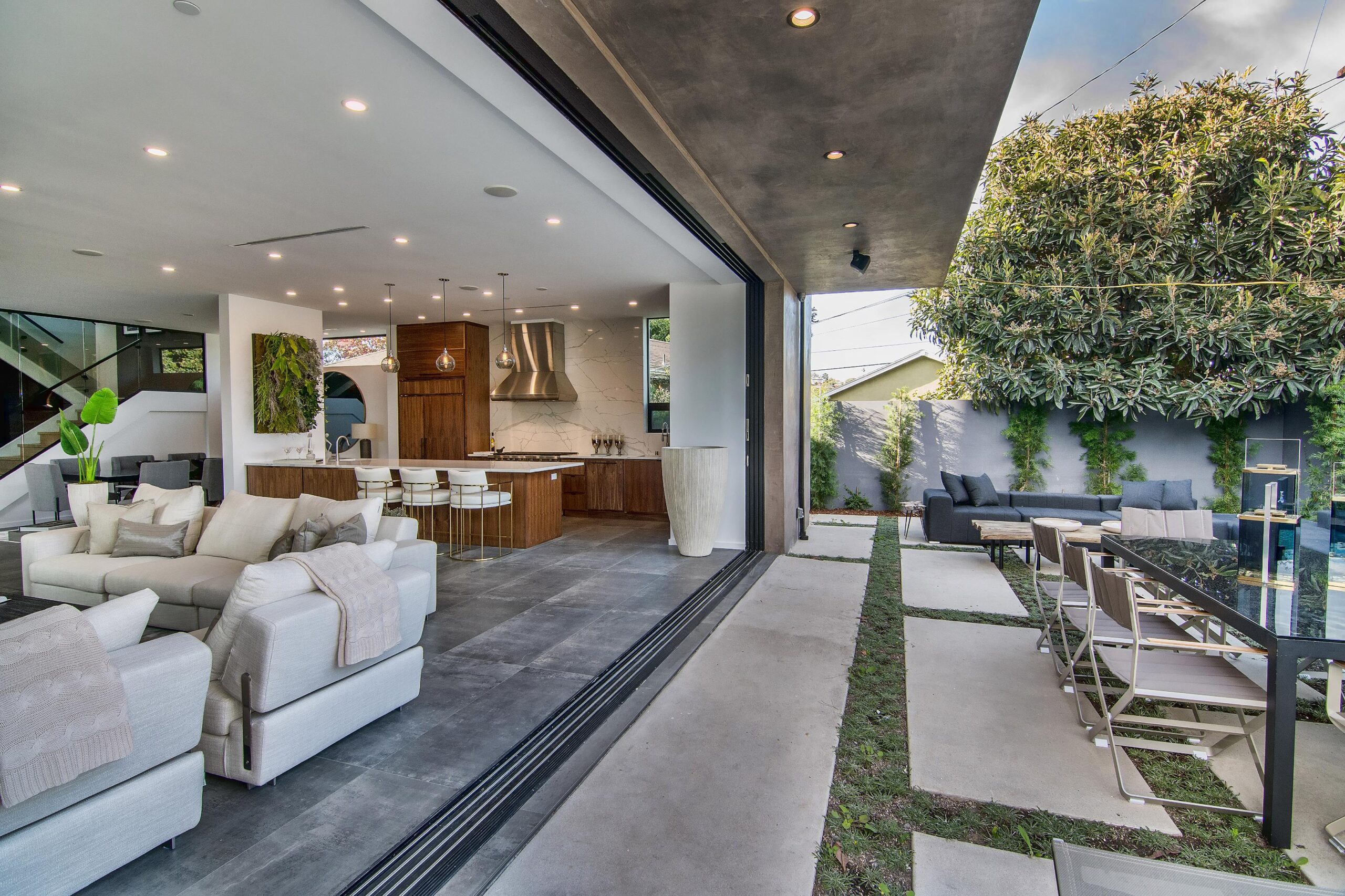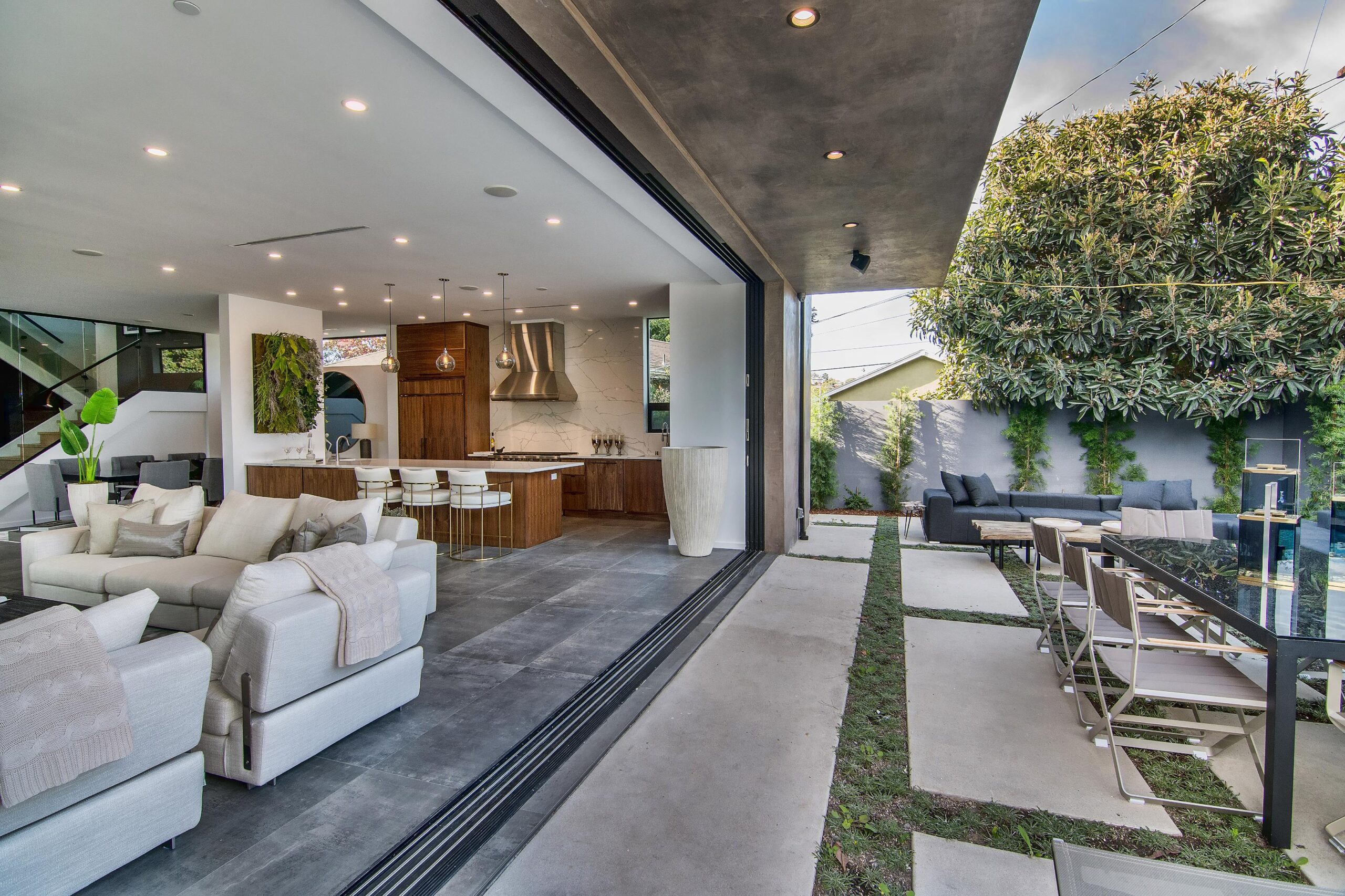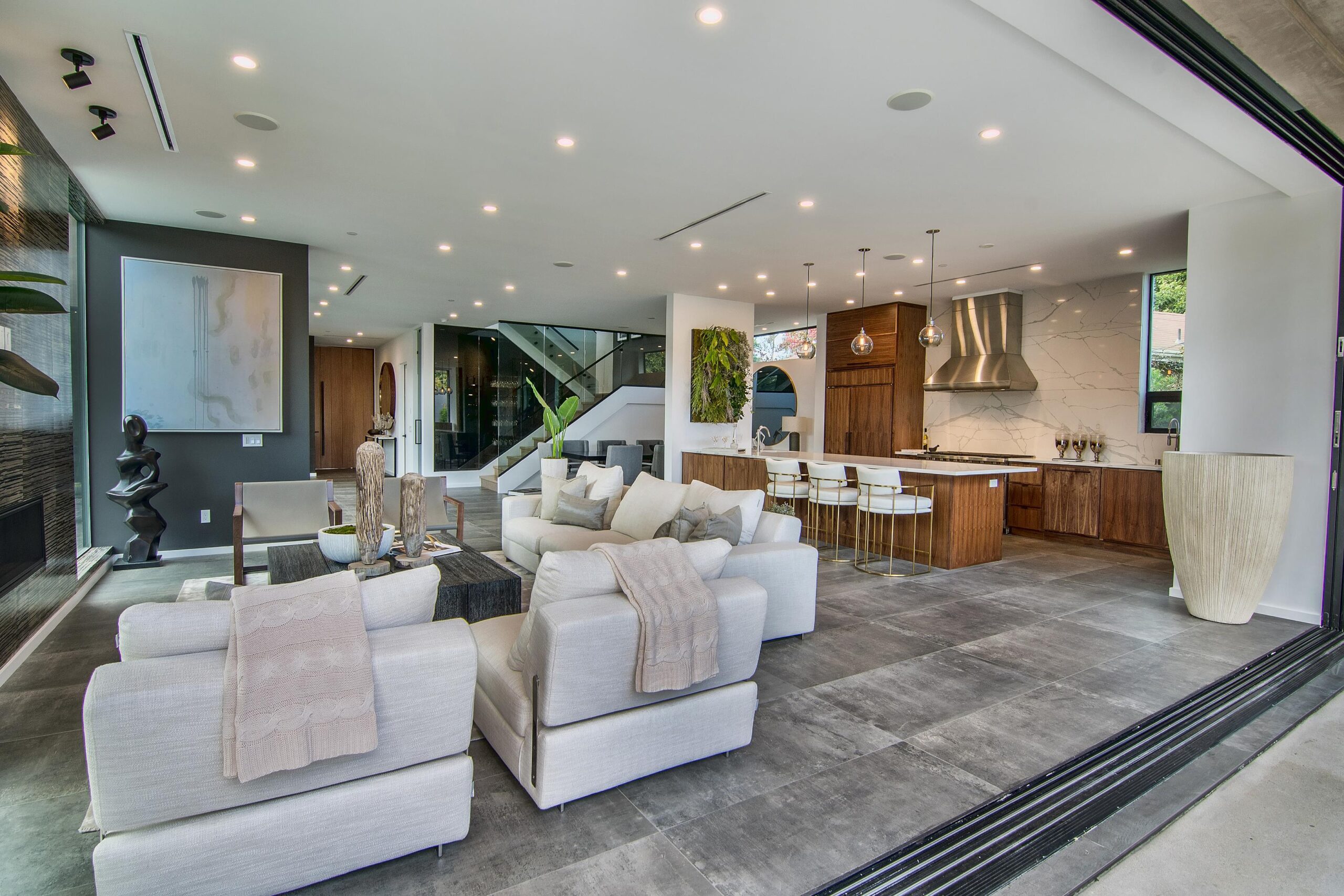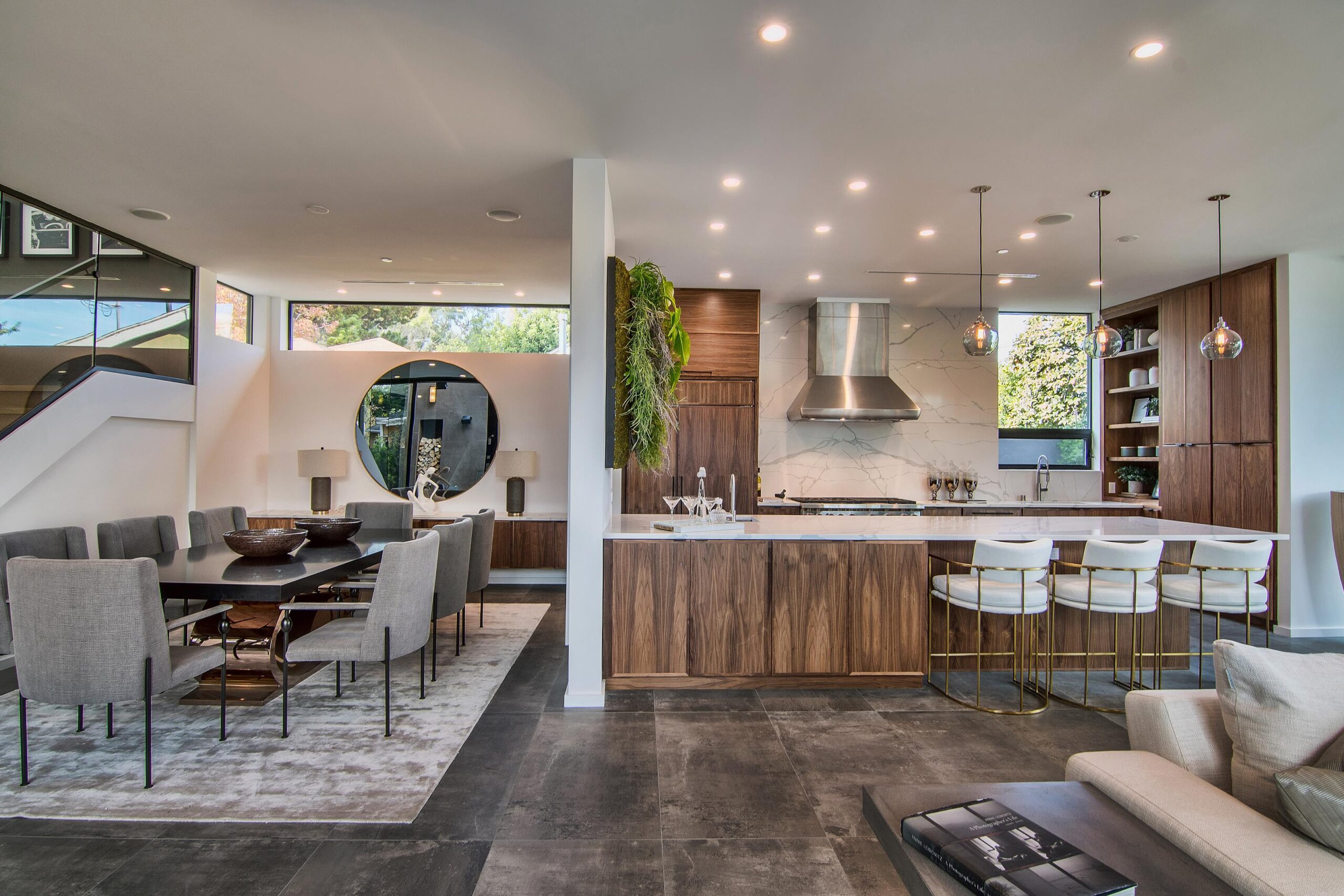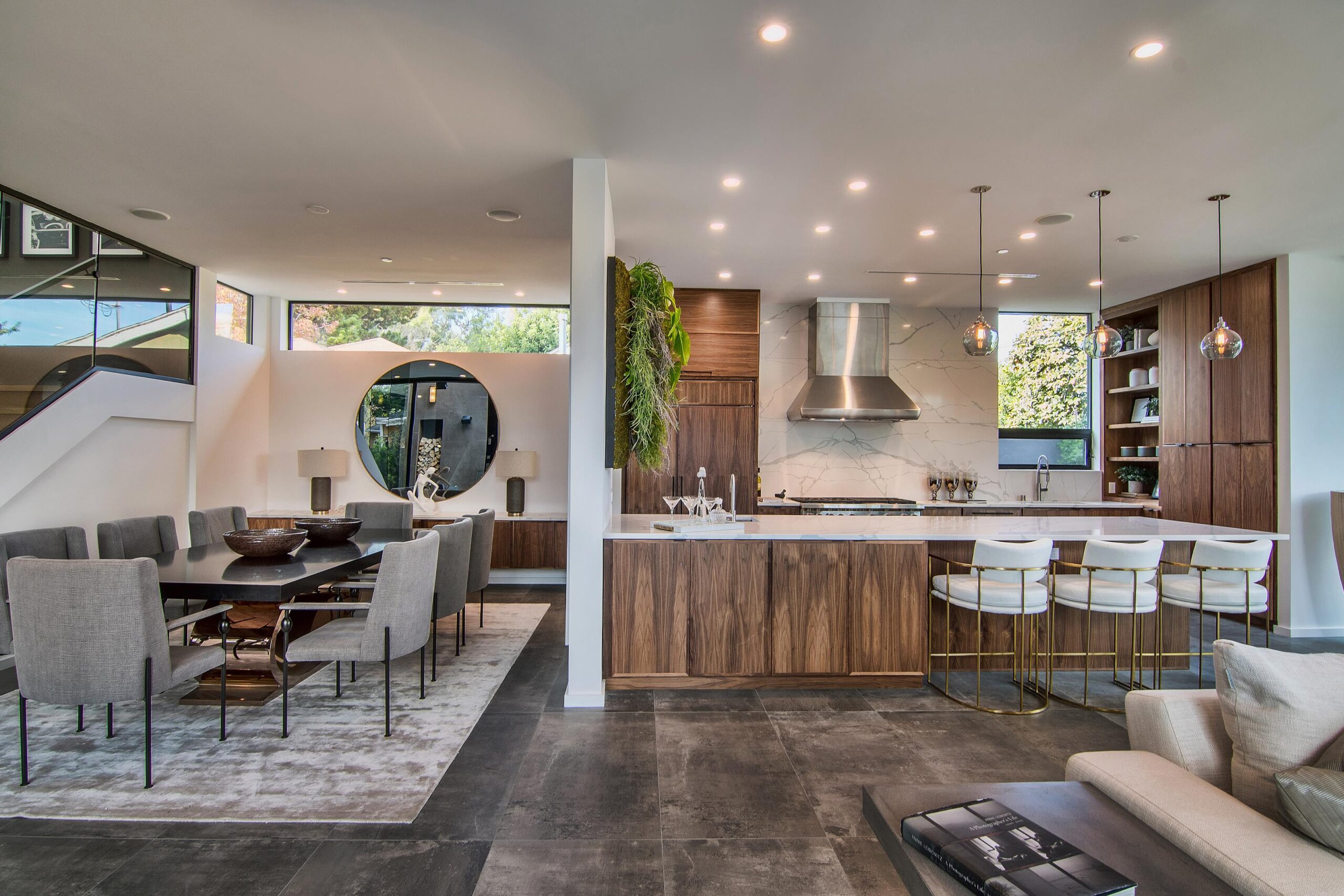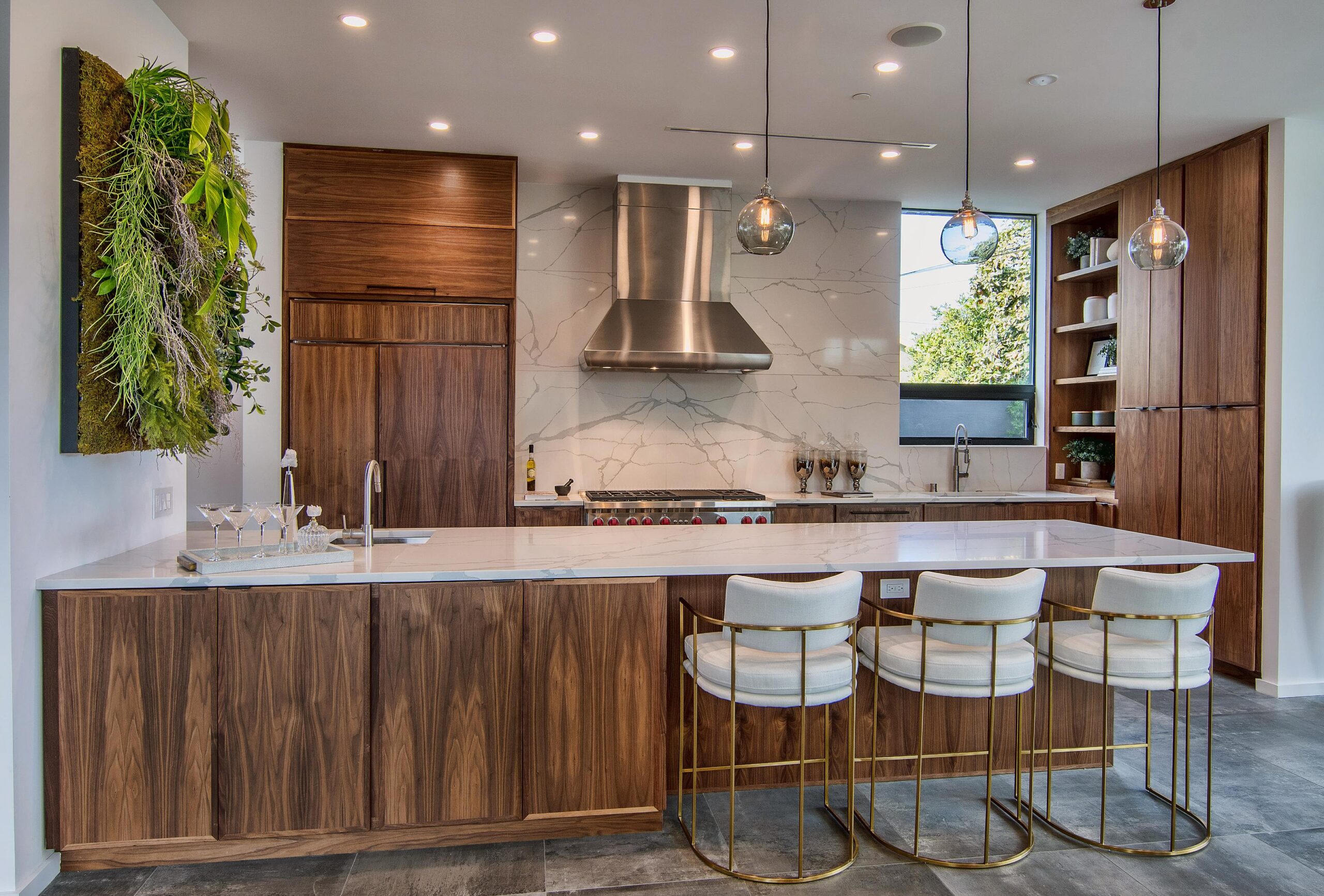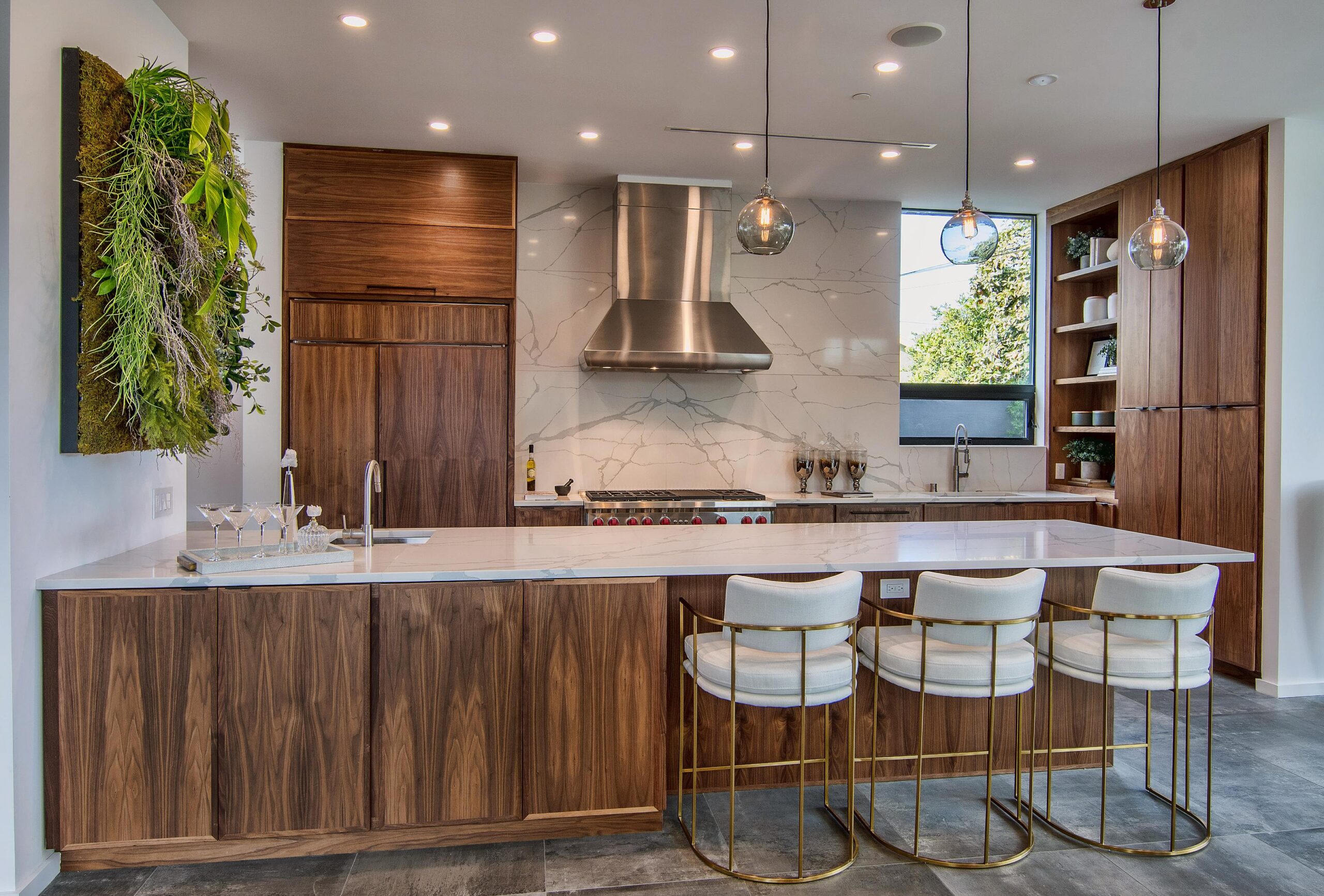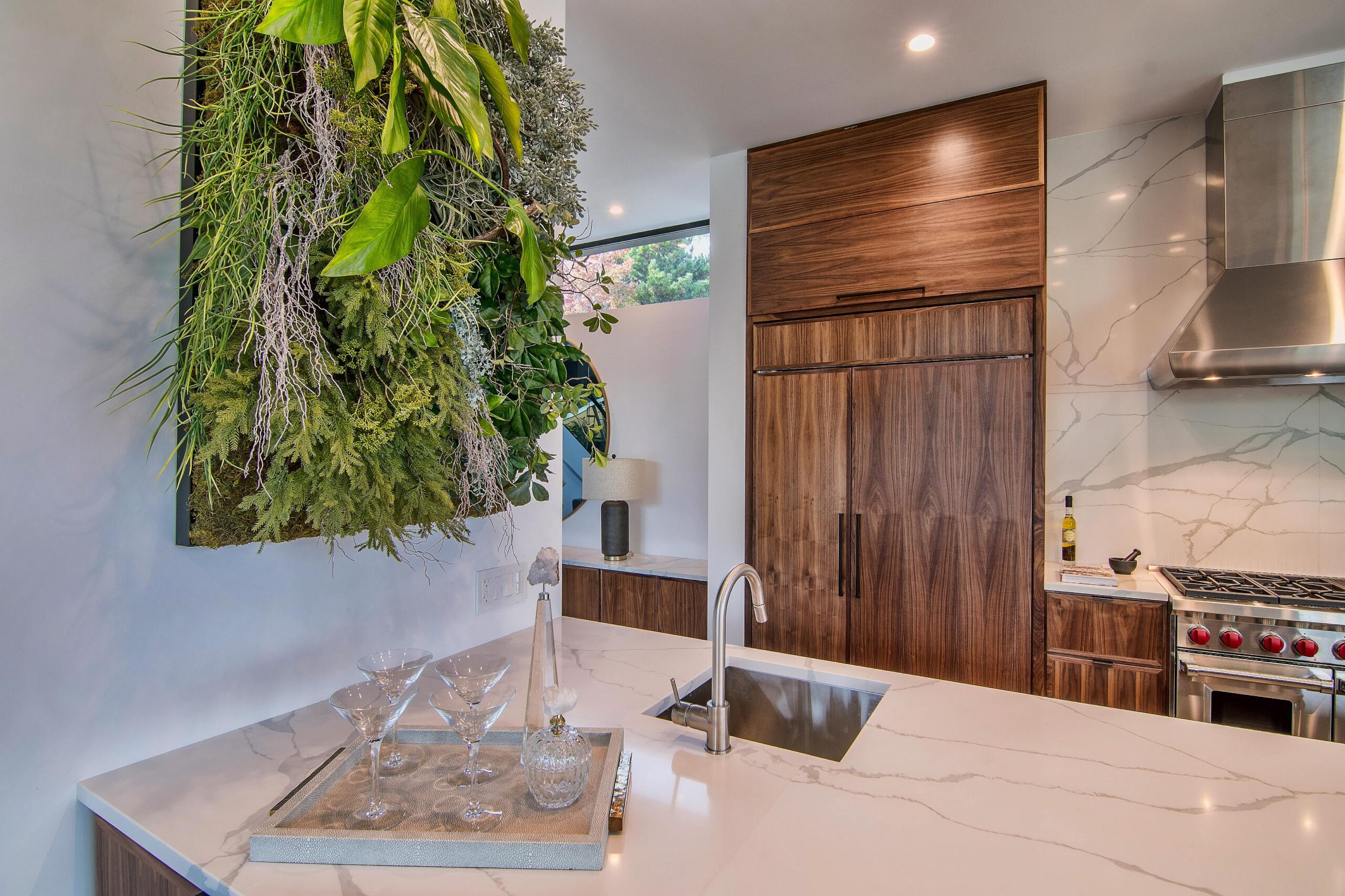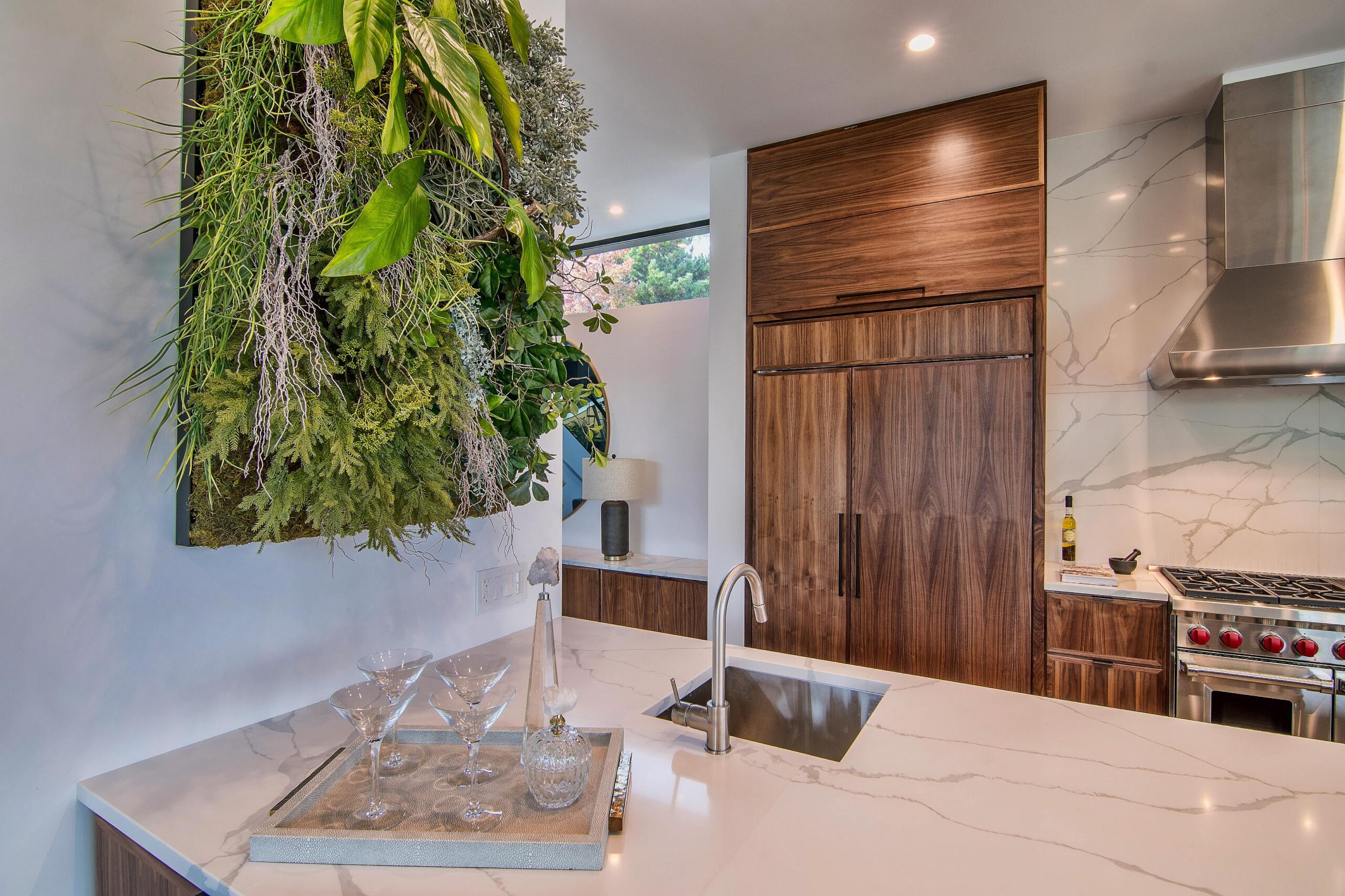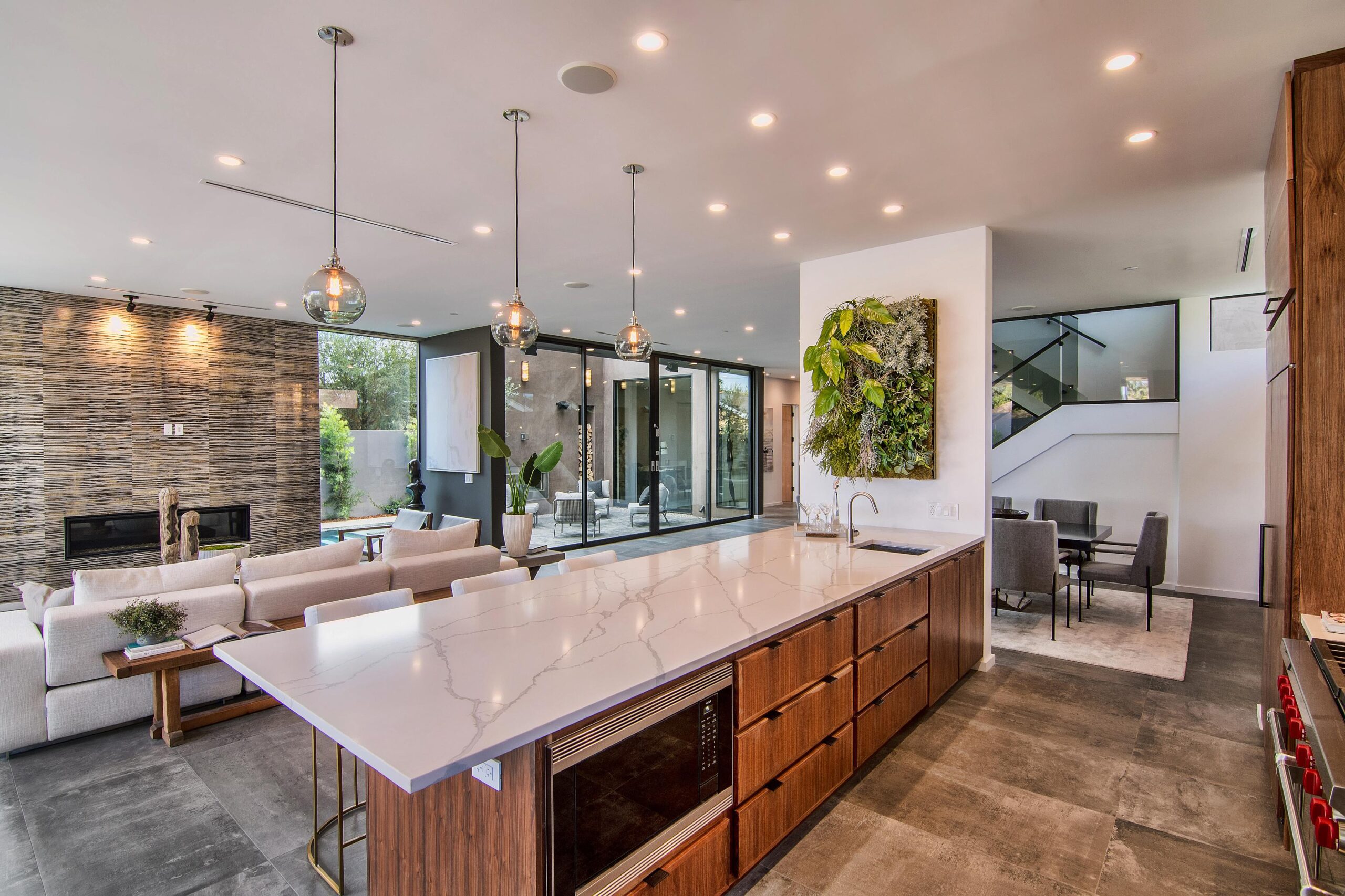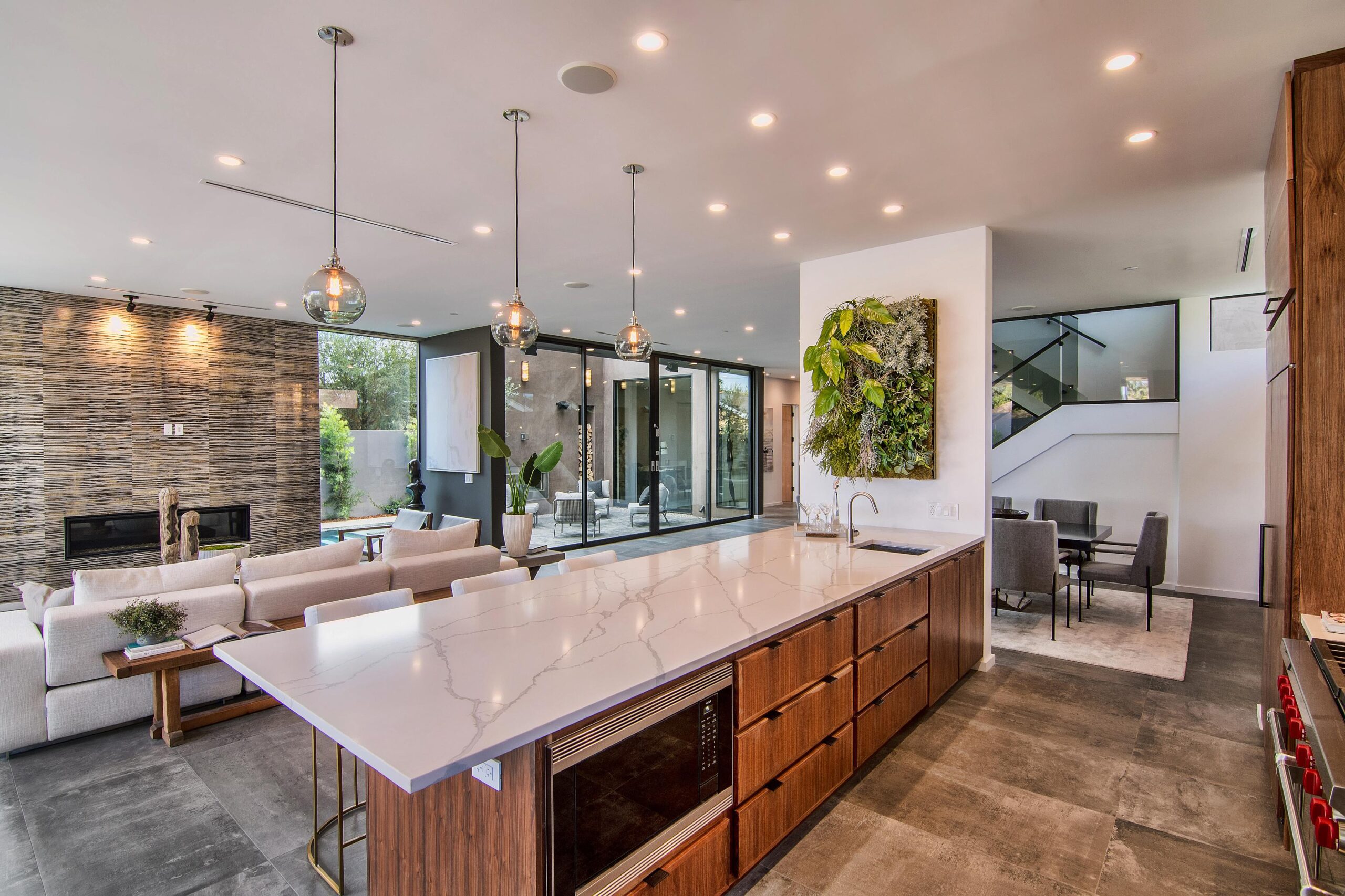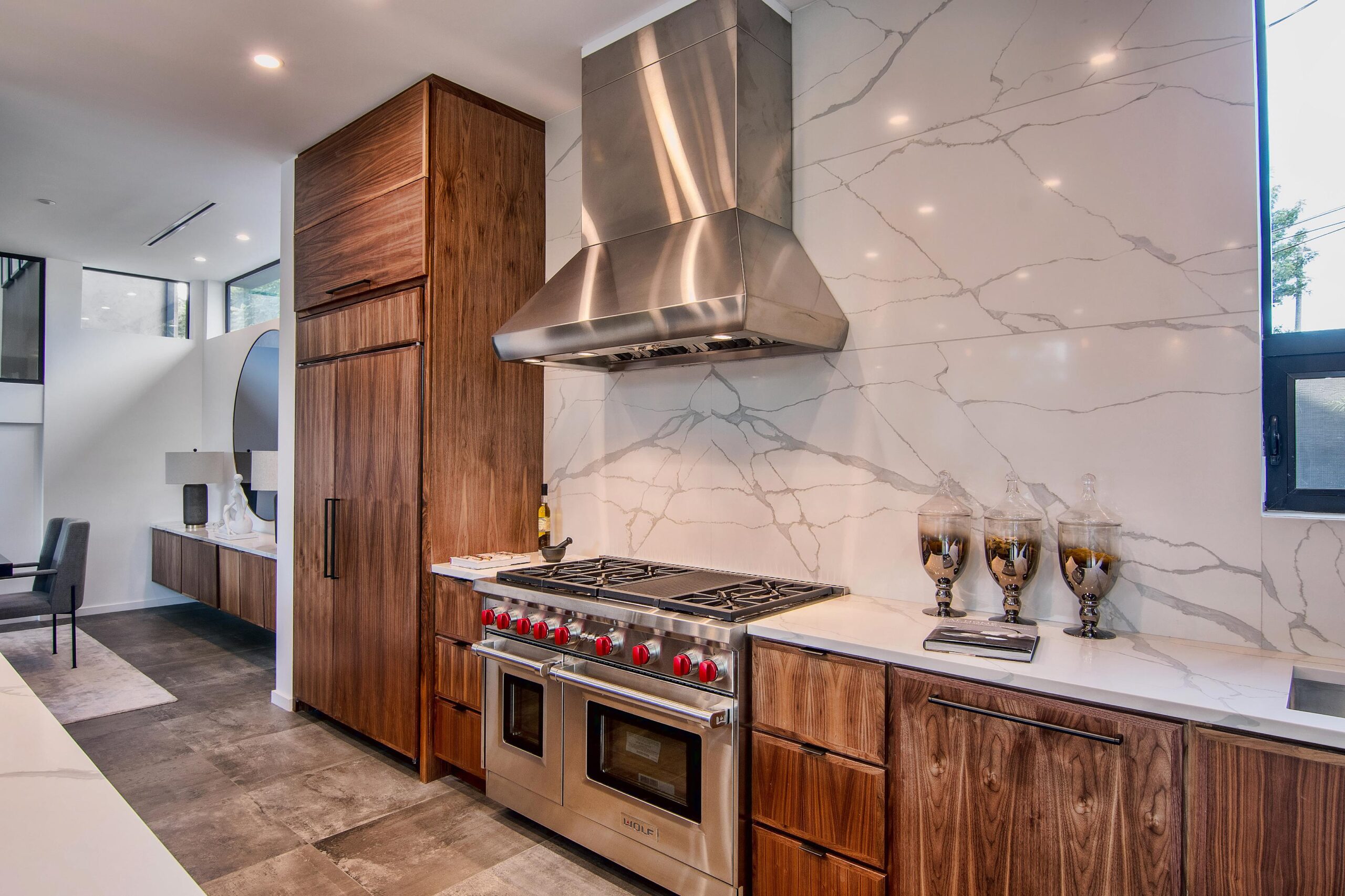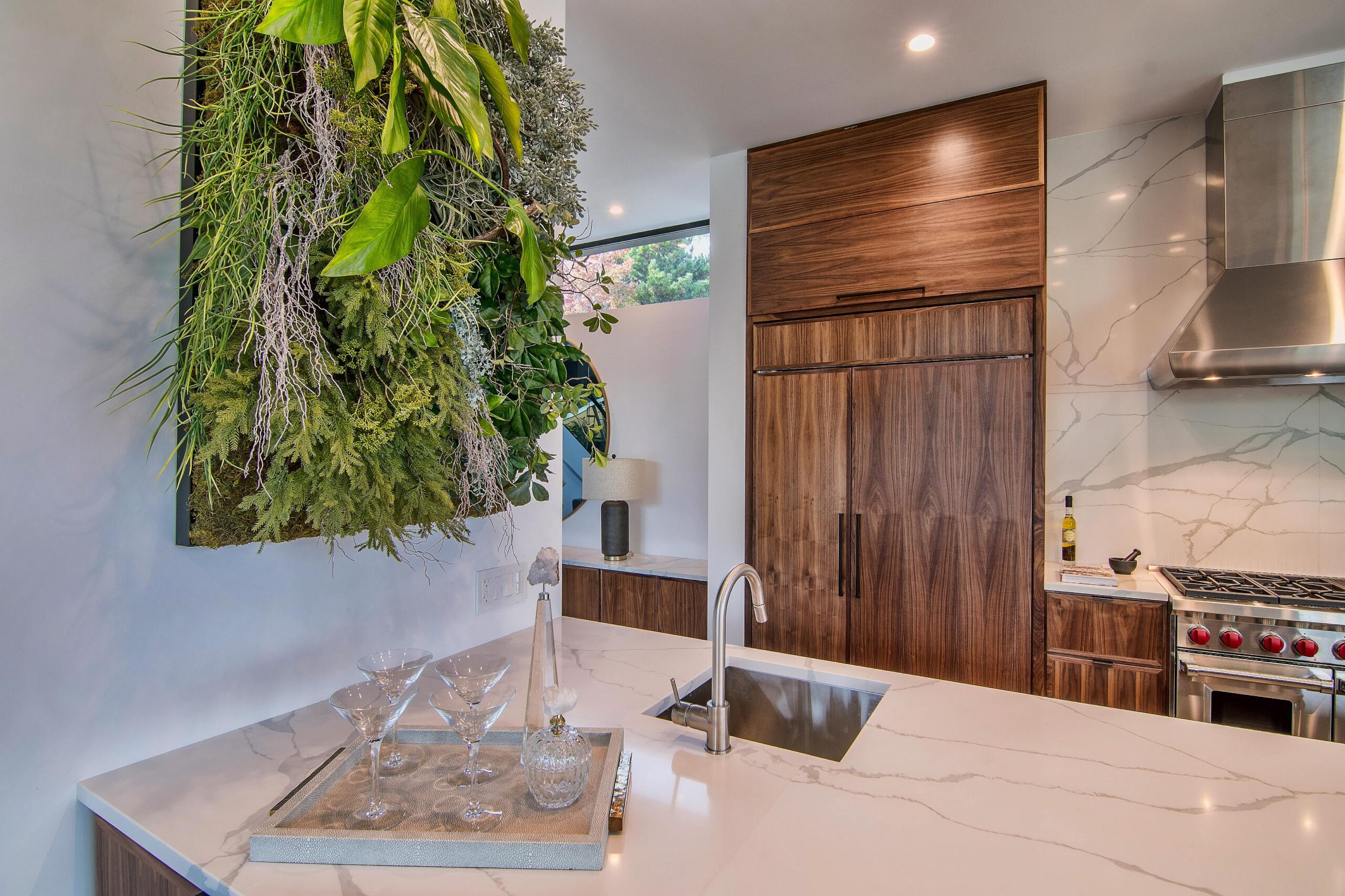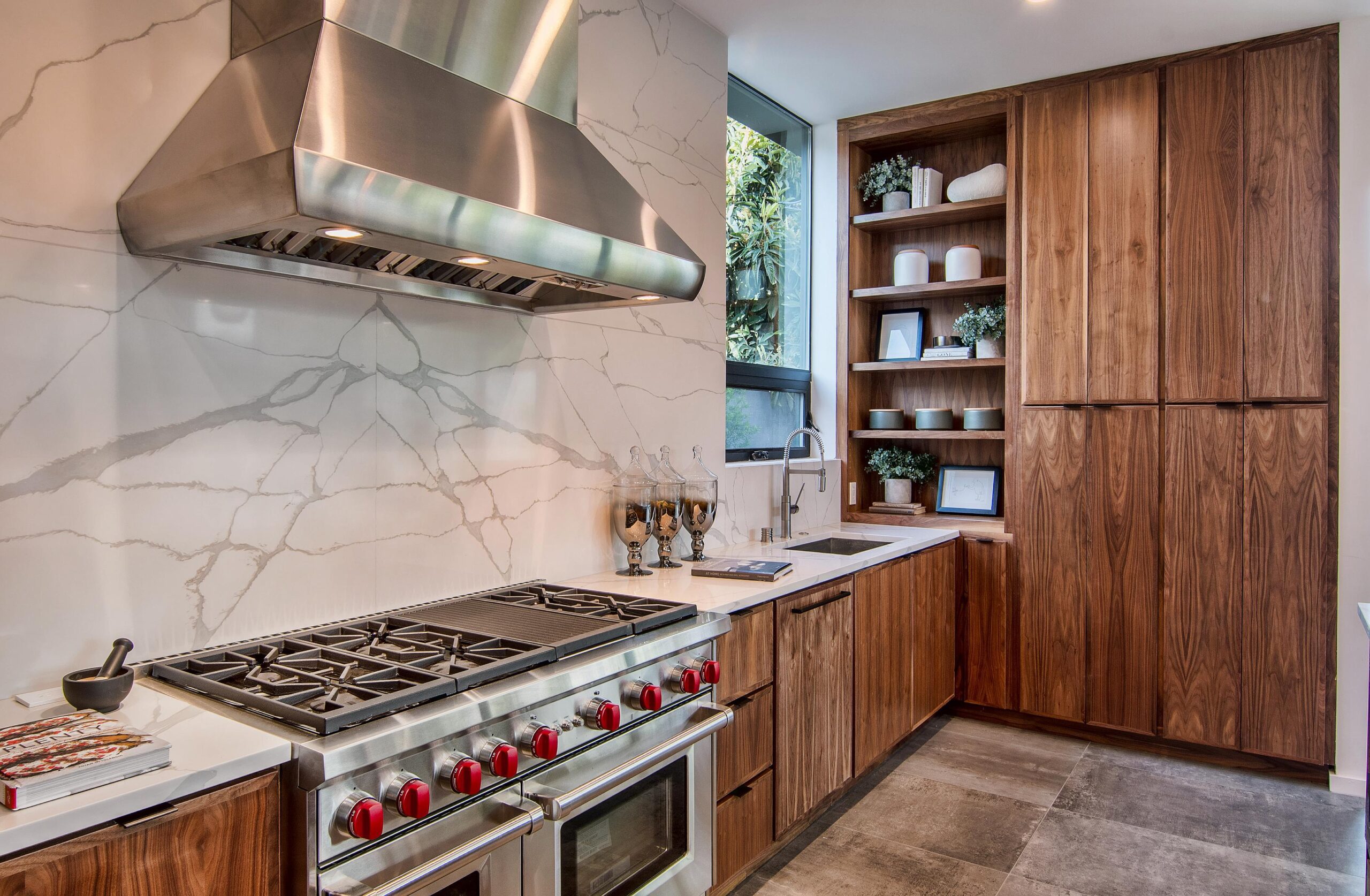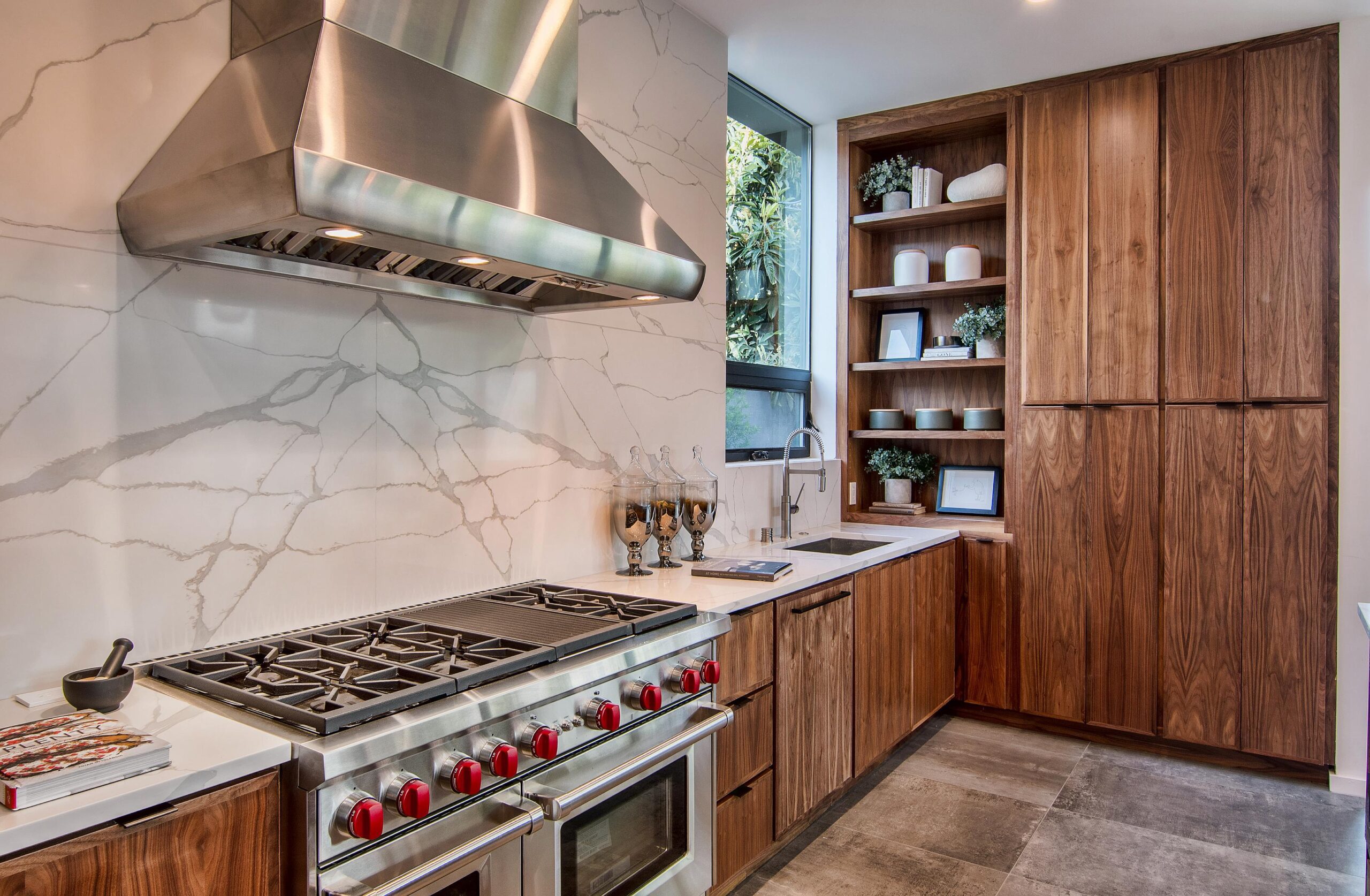 Double click on the images of this Bossage Home to access the full screen image slider


Its unique design allows for casual and formal dining both indoors or out. This expansive space designed with superior materials provides a stunning open-concept area.
Expansive can also be Cozy
This expansive kitchen remodel created a large space that is as surprisingly cozy as it is beautifully spacious. The warm, ample lighting along with natural textures, wood and marble provides its organic feel and comfort. Each item from the oversized stone tiles, to nobs and pulls were part of our journey with the homeowner to achieve a personal expression in home design.
Working on this expansive kitchen remodel project was truly a work of love and partnership. Custom tiling, upgraded appliances, and marble countertops on a large cooking and eating island are just a few of the standout features. A seating area with a fireplace adds a touch of warmth and coziness, while large windows provide views of the outside pool area. The adjoining sophisticated dining area is the perfect spot for entertaining, and unique lighting adds a touch of glamor. The open design makes efficient use of the space, creating a kitchen area that is both functional and beautiful.
This stunning kitchen has a strong identity, rich with character and energy. Every element, from the beautiful marble slab countertops and flooring to the slate-black farm sink, adds to the overall sophistication of the space. The deep, lavish copper stove hood is a standout feature that adds a touch of luxury, as do the matching faucets and handles. Even the knobs have been carefully chosen to reflect the client's preferences and personality.
Smart Use of Space in an Expansive Kitchen Design
In addition to the main cooking and prep area, this kitchen also features a separate pantry area that provides additional storage and organization. The pantry is the perfect spot to keep all the dry goods and small appliances, keeping the main kitchen clutter-free and streamlined. Overall, this kitchen is a testament to the talent and attention to detail of our craftsmen and women. We are dedicated to creating custom kitchens that are both functional and beautiful, and this one is no exception.
Discover your own Design with a Custom Expansive Kitchen Remodel
For those looking to create a kitchen that feels open and spacious, our spacious custom kitchen remodel is the way to go. This design features an open floor plan, plenty of storage, and a variety of features and finishes that are designed to maximize space and functionality.
At Bossage Homes, we have the expertise and experience to bring your kitchen remodel vision to life. Contact us today to learn more about our custom kitchen remodel options and how we can help you create the kitchen of your dreams.
More Bossage Cusom Design/Construction Projects