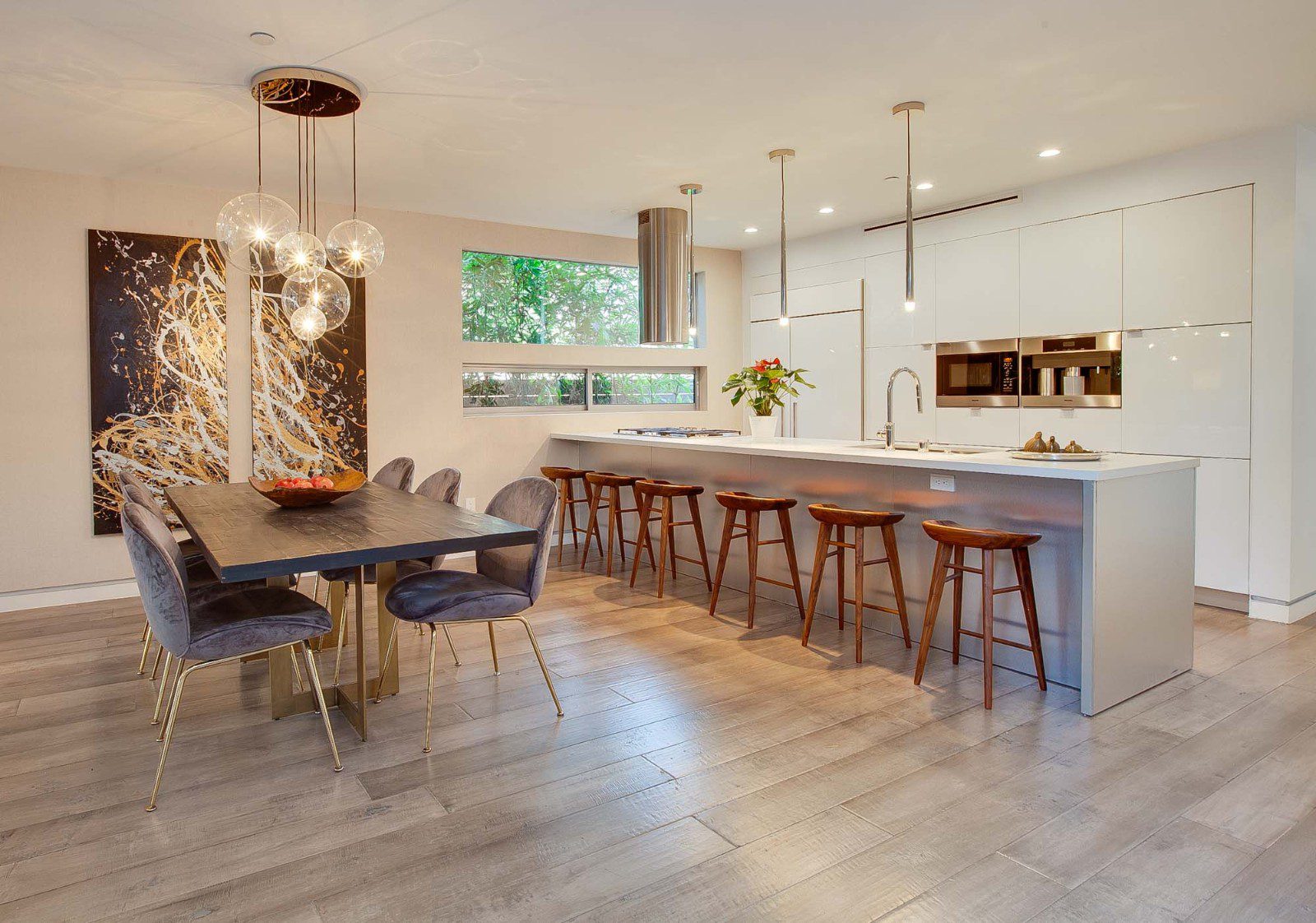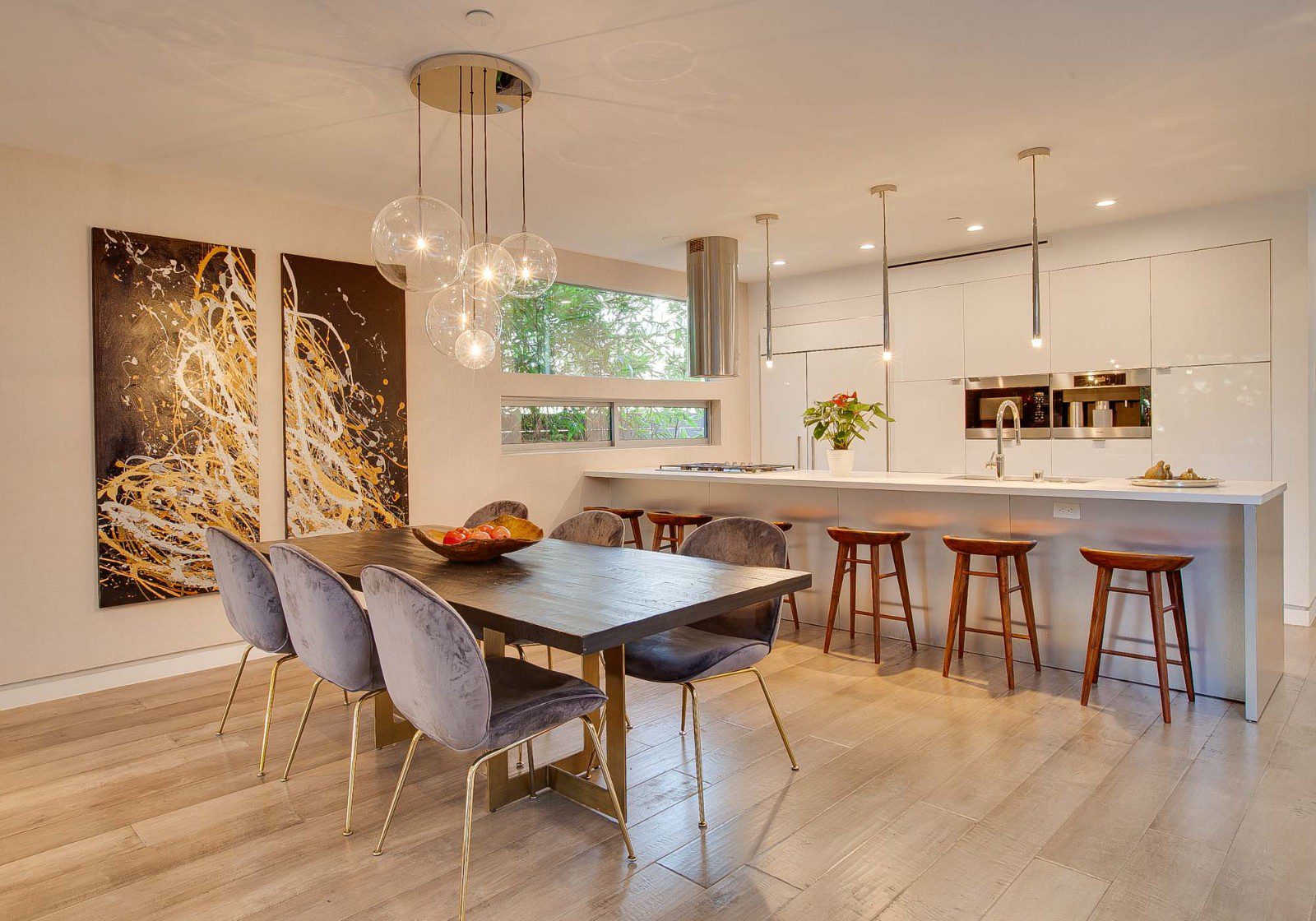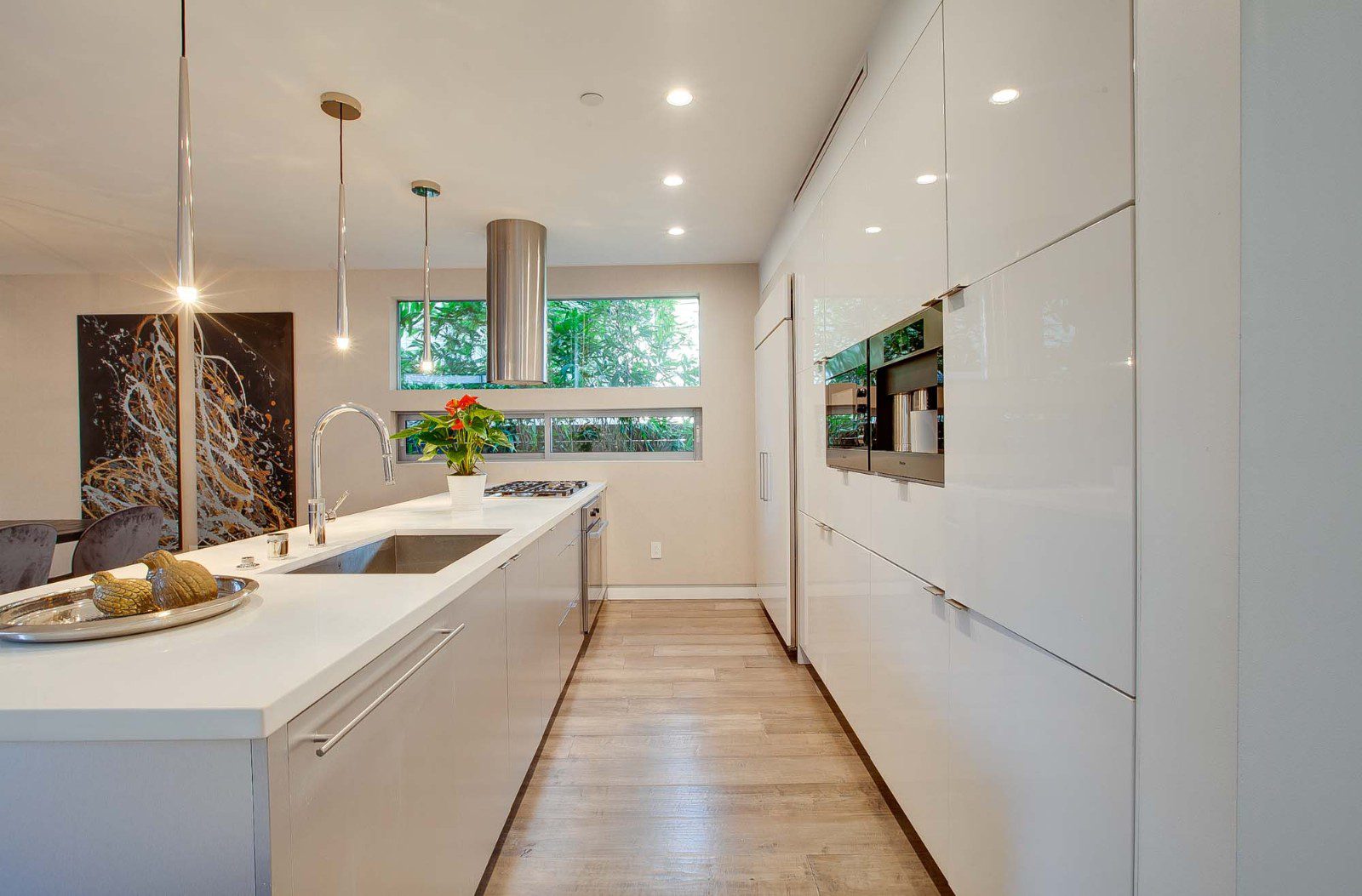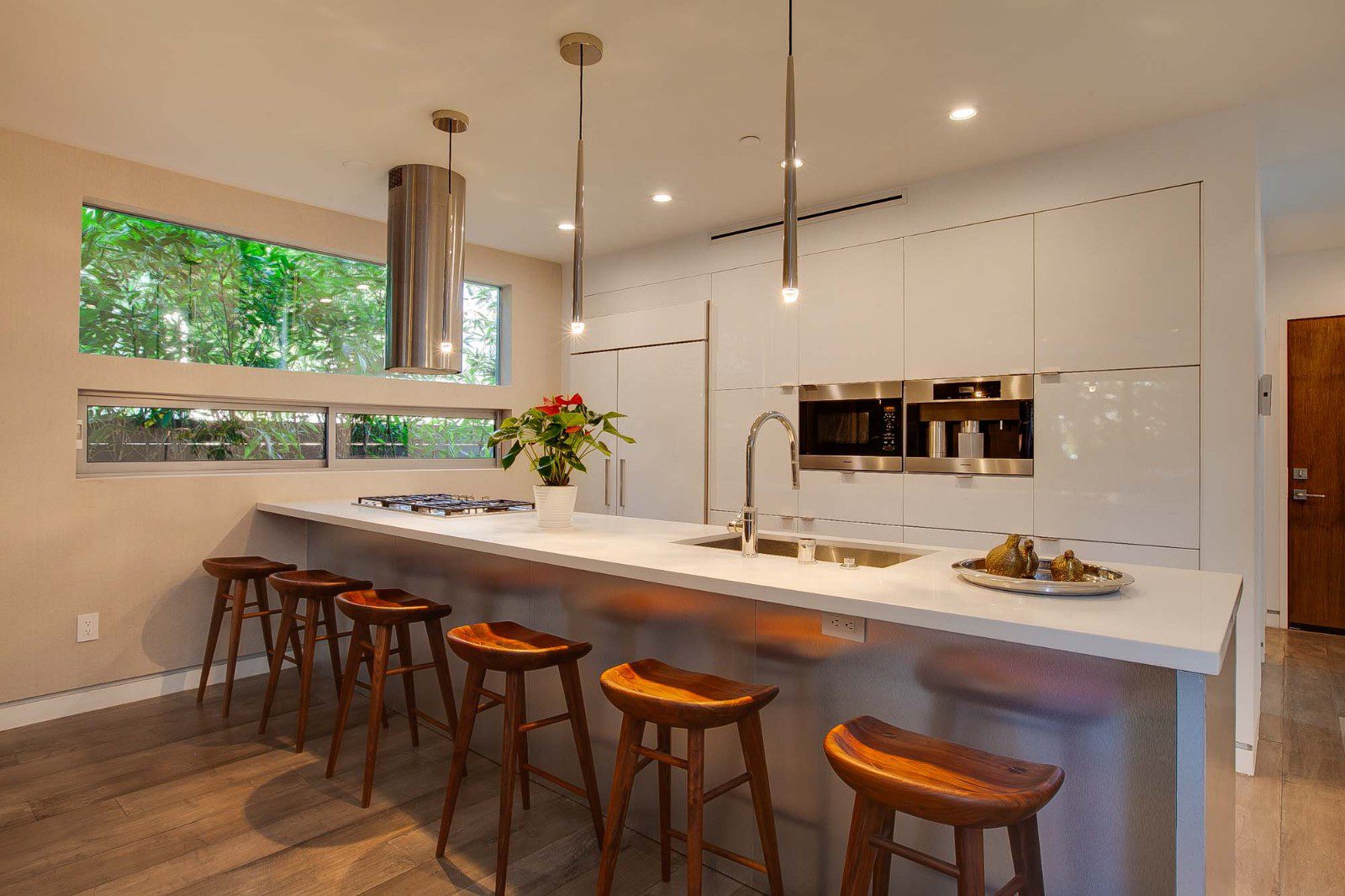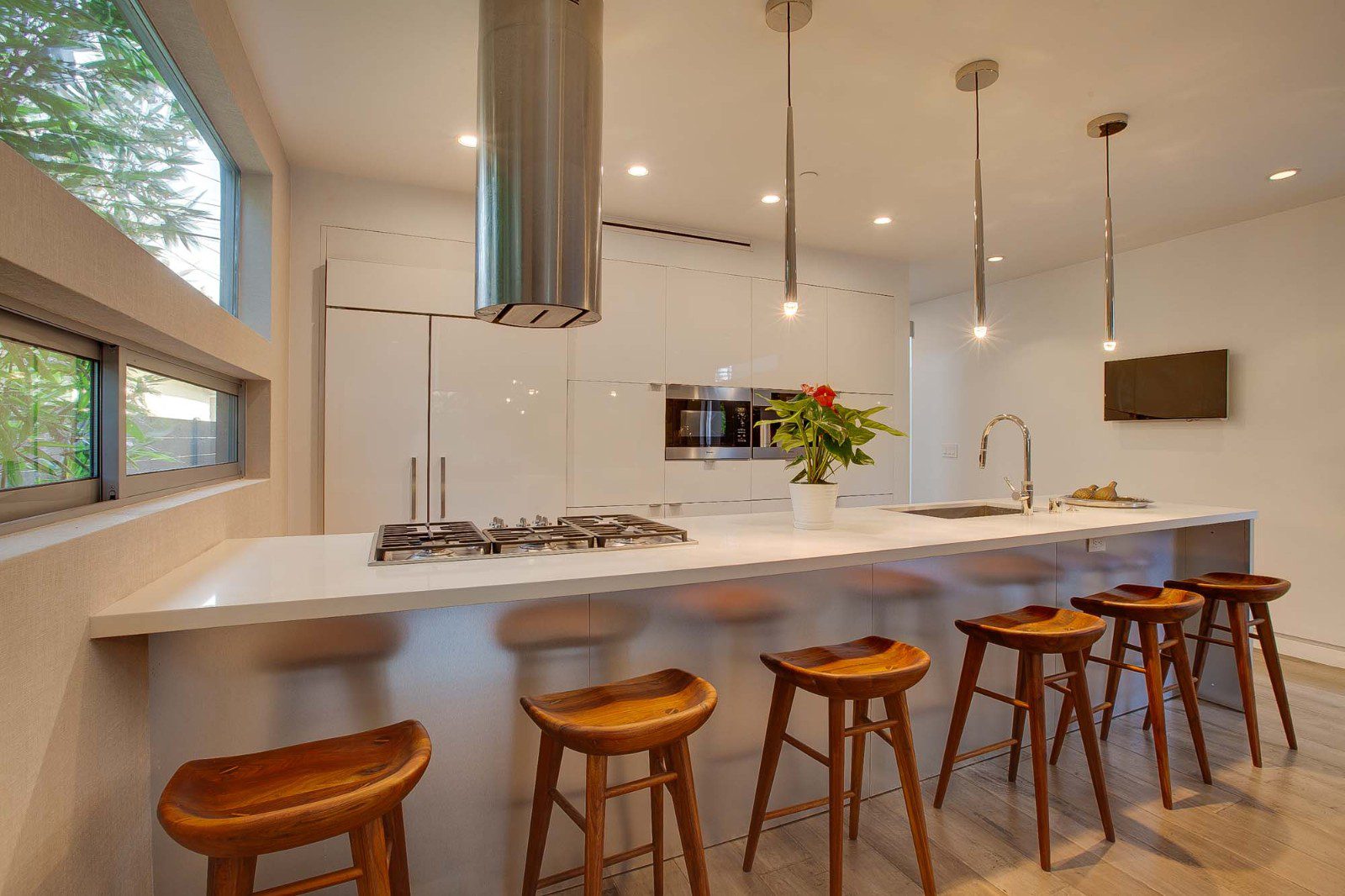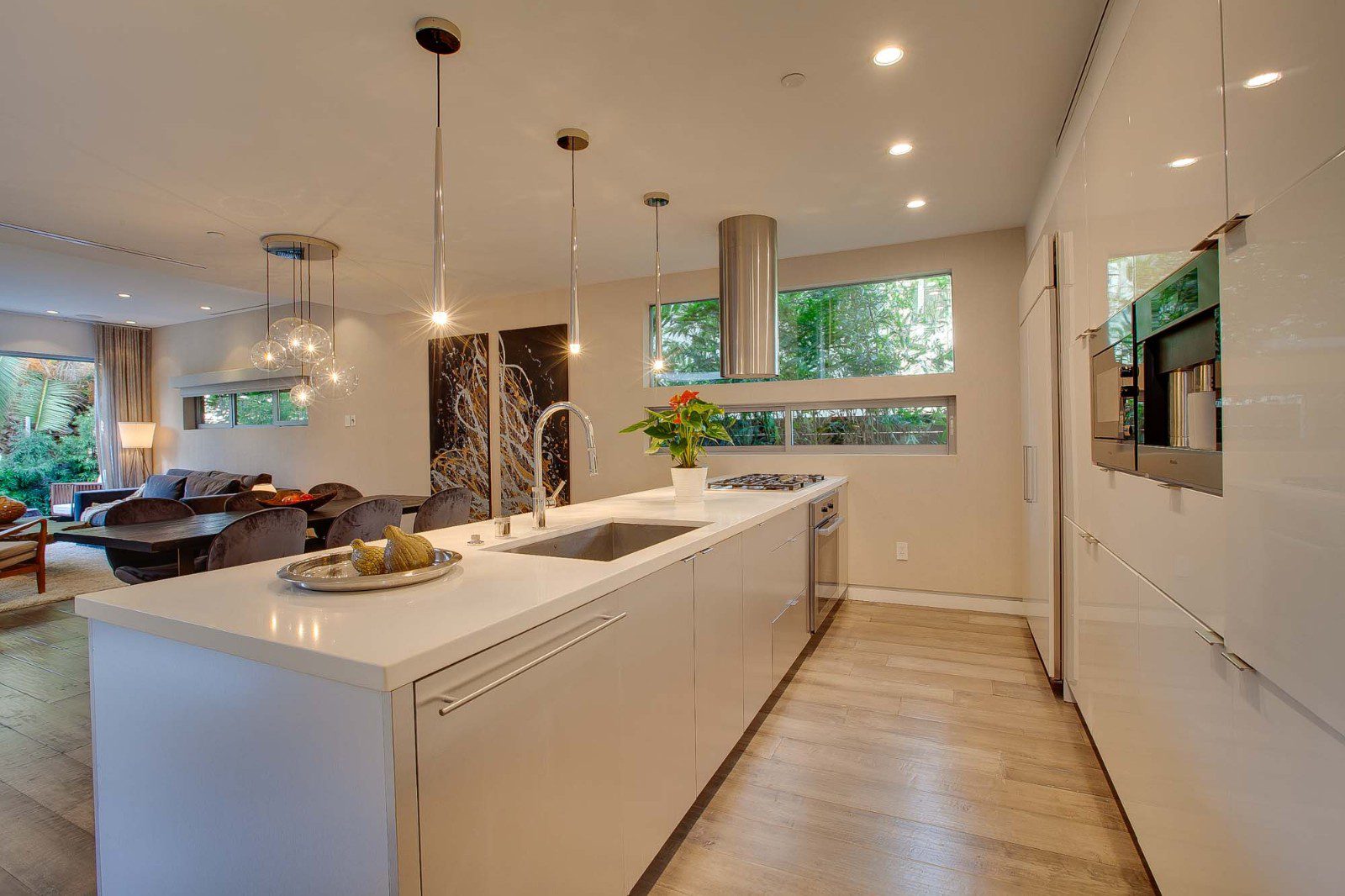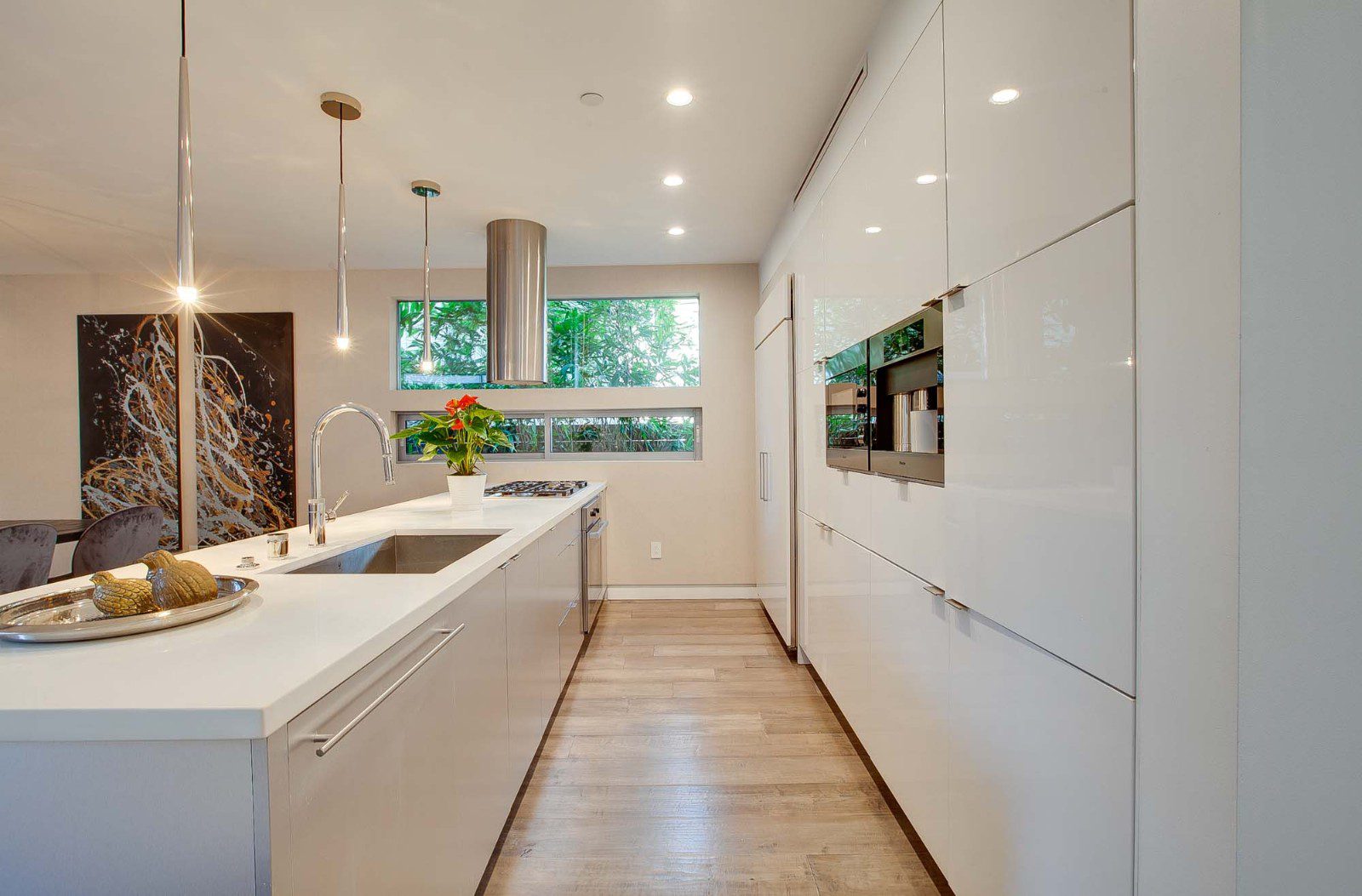 Double click on the images of this Bossage Home to access the full screen image slider


Simplicity, utility and elegance is the trademark of this kitchen remodel.
Sleek Minimalistic Kitchen Remodel
This stunning modern kitchen has clean, contemporary lines that showcase a sophistication of design. The open sight lines of the kitchen are highlighted by the sleek cabinets, which match the countertop and large pantry with plenty of storage space. These are set off by the other clean horizontal designs within this custom space. A large counter space with bar stools allows for freedom of movement for guests. And the cozy dining area is a beautiful intimate affair for family, or can be used for additional guests. The wooden paneling ties the elements together and adds warmth throughout the space. The tiled kitchen backdrop also adds a touch of texture and visual interest.
Art-Forward Minimalistic Kitchen Design
The subtle structural elements bring a sense of strength and cohesion to the space, requiring nothing more than a few additional textural elements to complete the design. The kitchen features are minimized for a sleek minimalistic effect including a hidden refrigerator, hidden storage and other kitchen appliances.
Overall, this modern kitchen remodel is just another example of the attention to detail our design team at Bossage Homes brings to each project.
At Bossage Homes, we specialize in providing a variety of custom kitchen remodels that are designed to meet the specific needs and preferences of our clients. Our team has extensive experience in creating modern, elegant, and spacious kitchens that are both functional and aesthetically pleasing. Contact us to explore your next modern kitchen design
More Bossage Cusom Design/Construction Projects