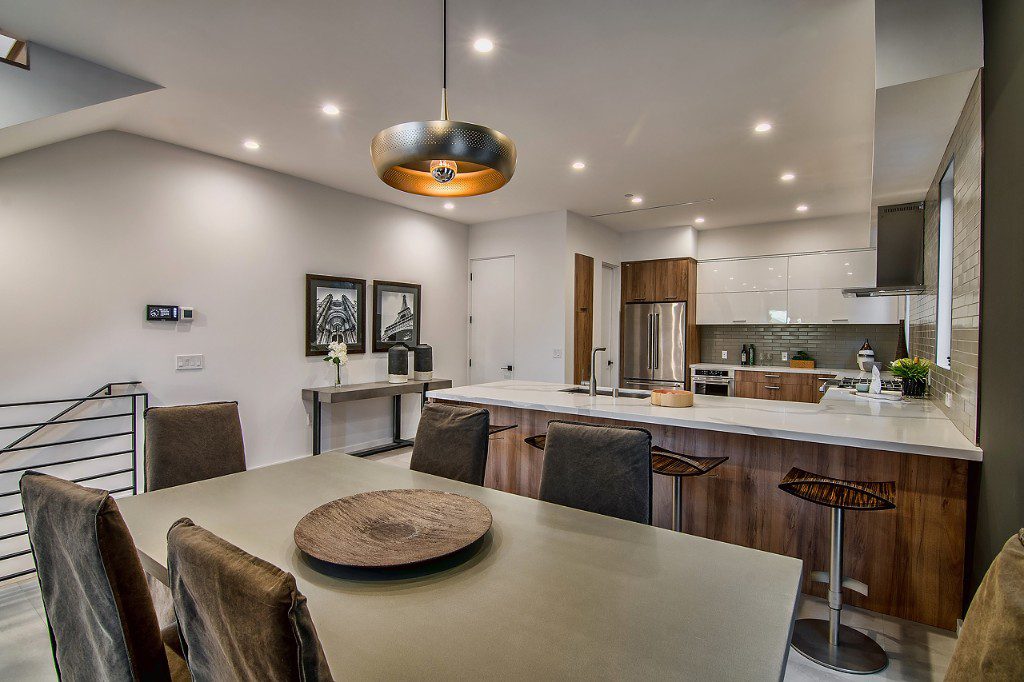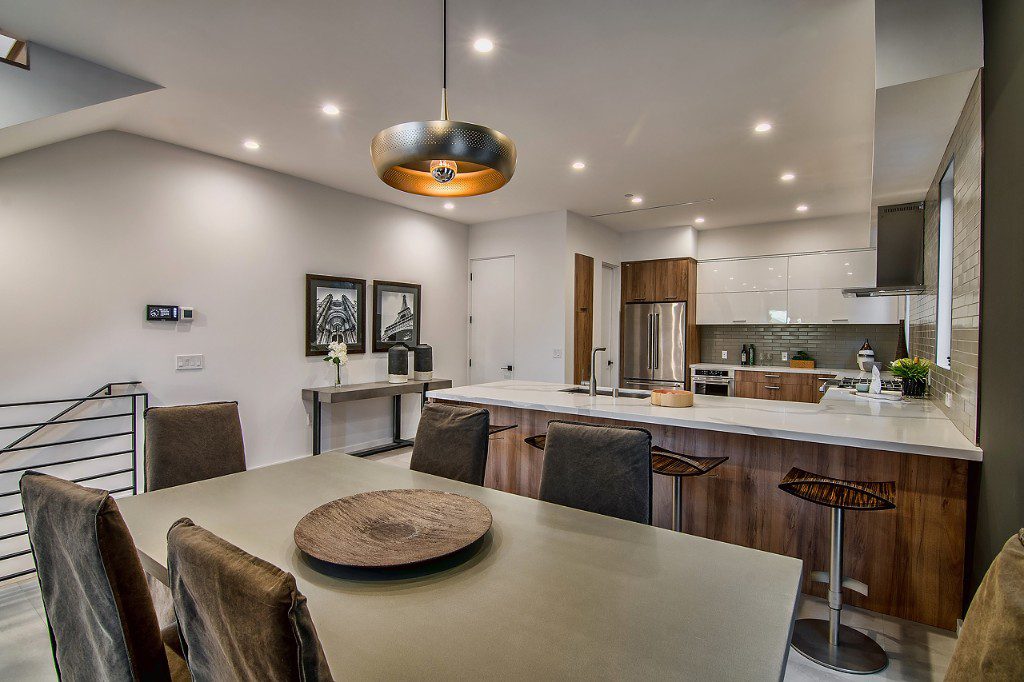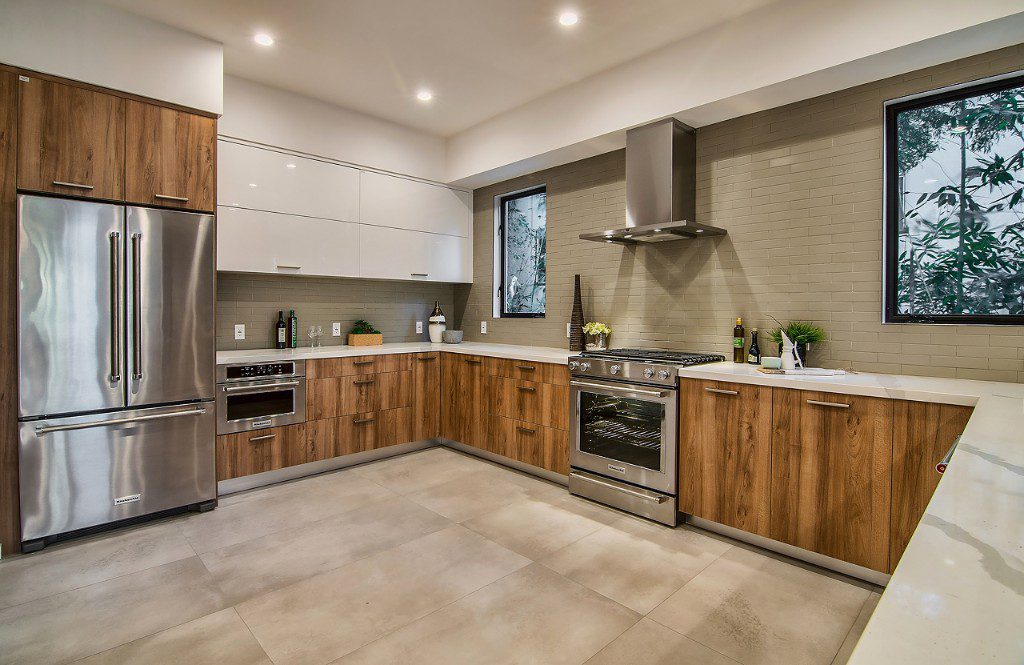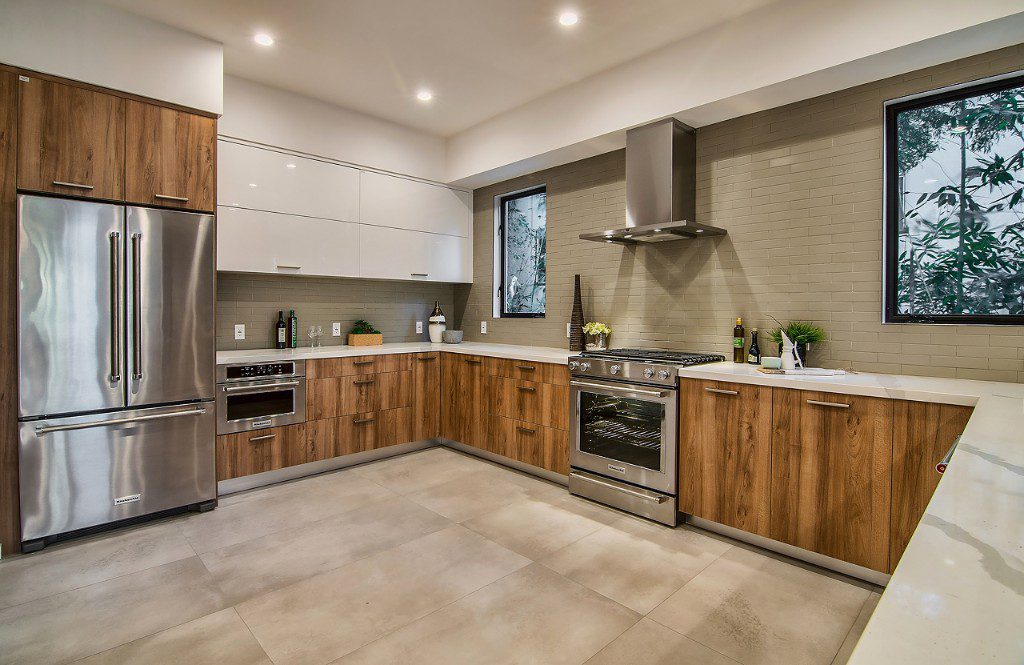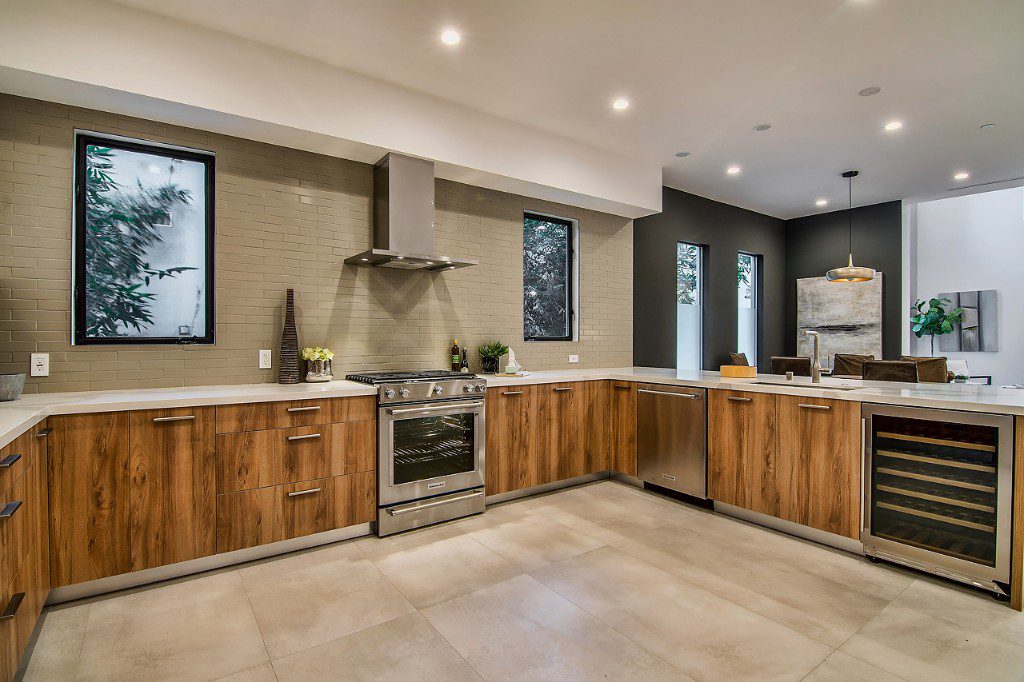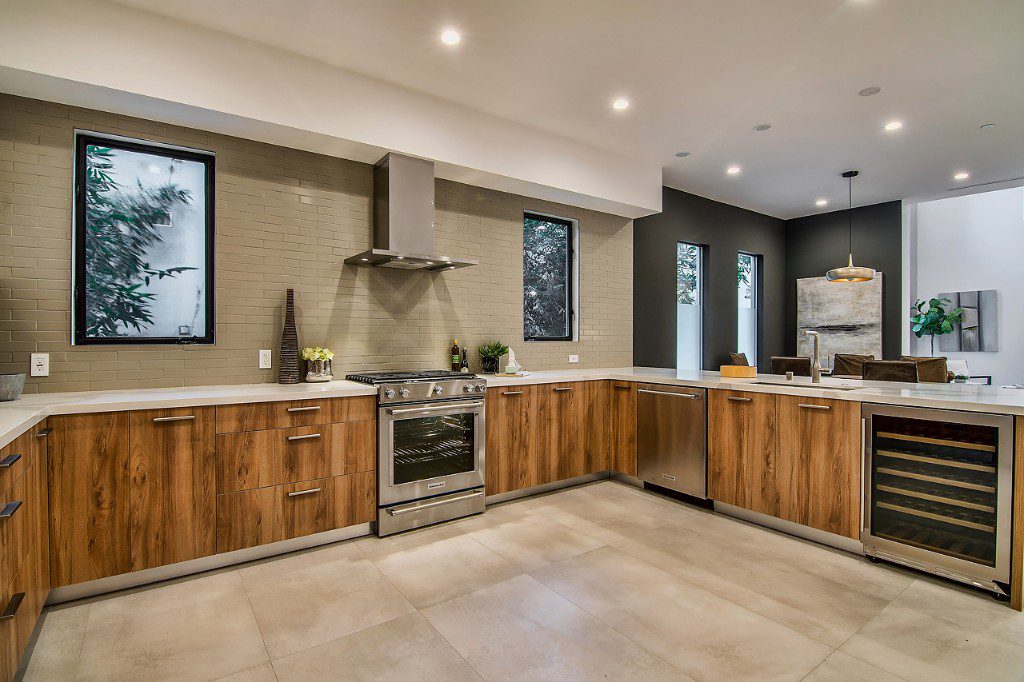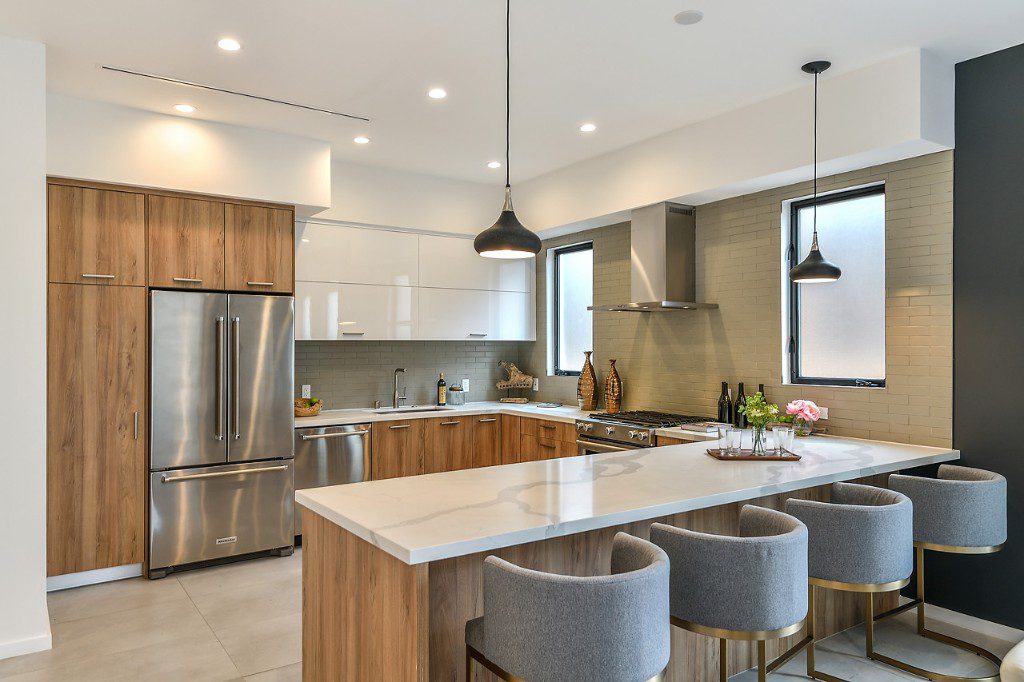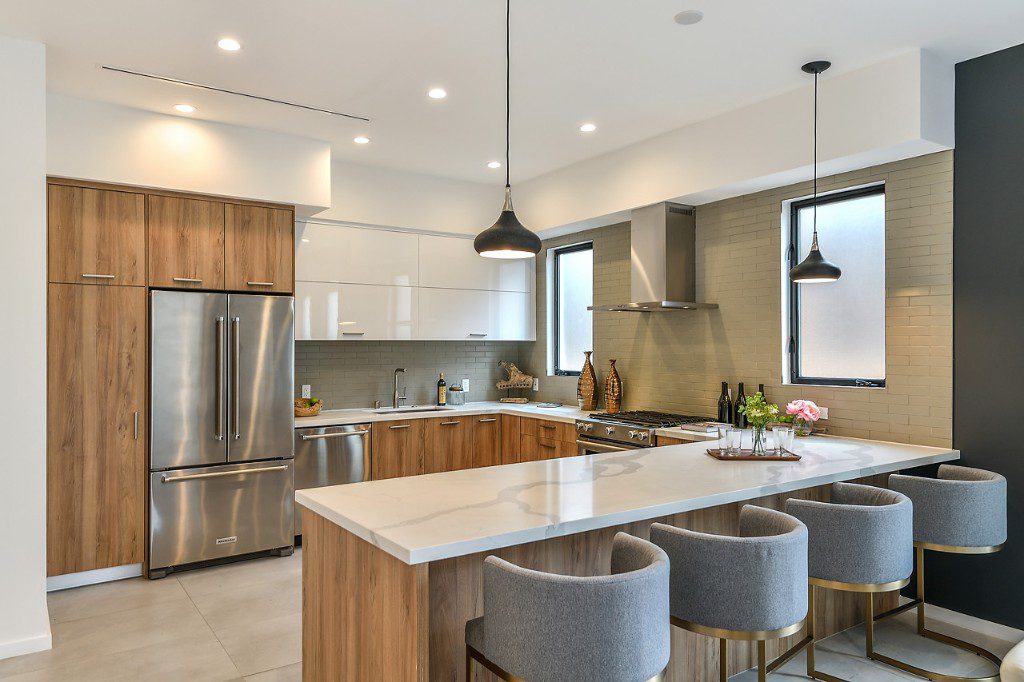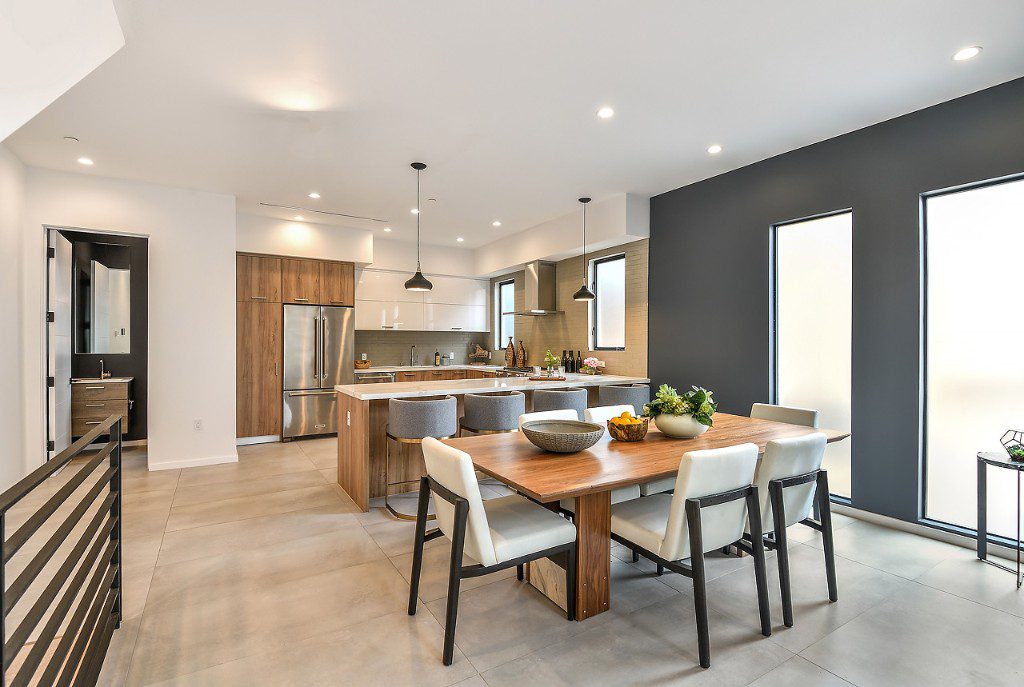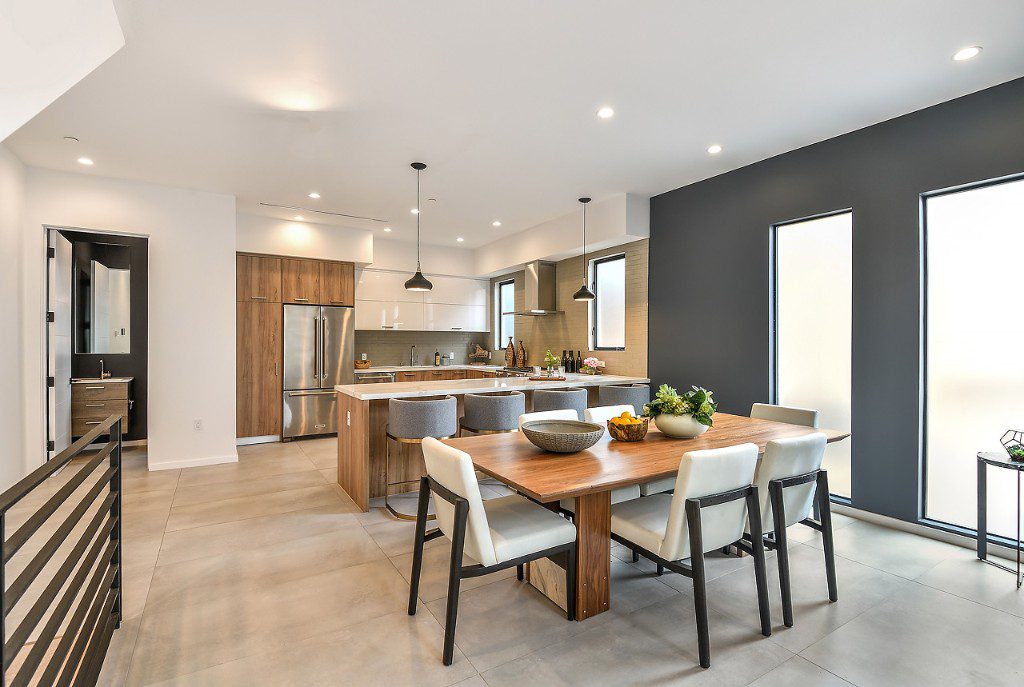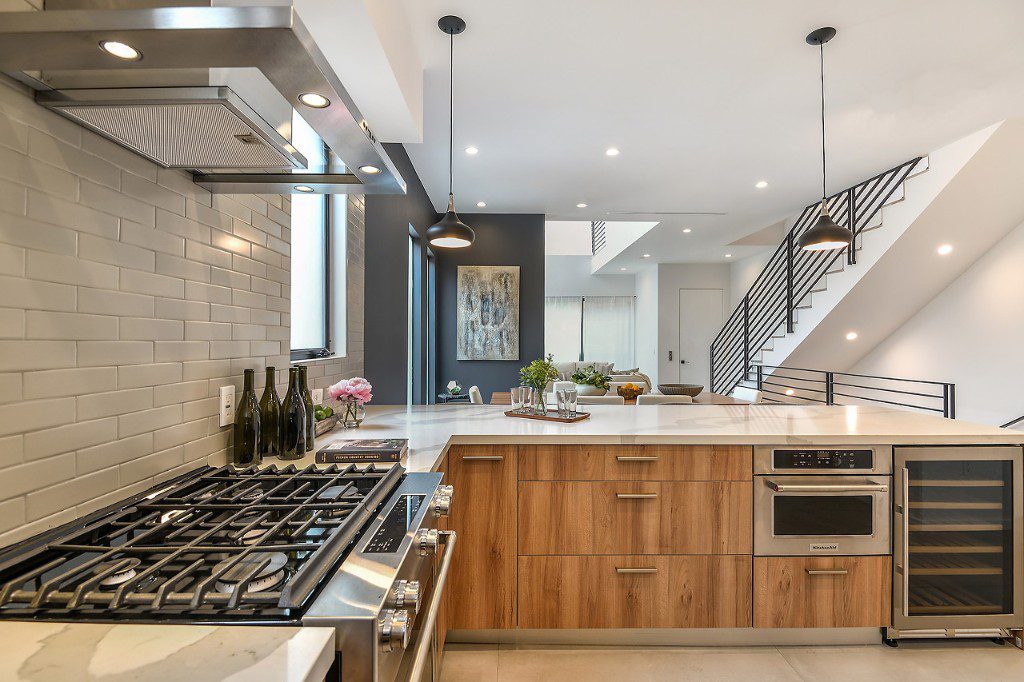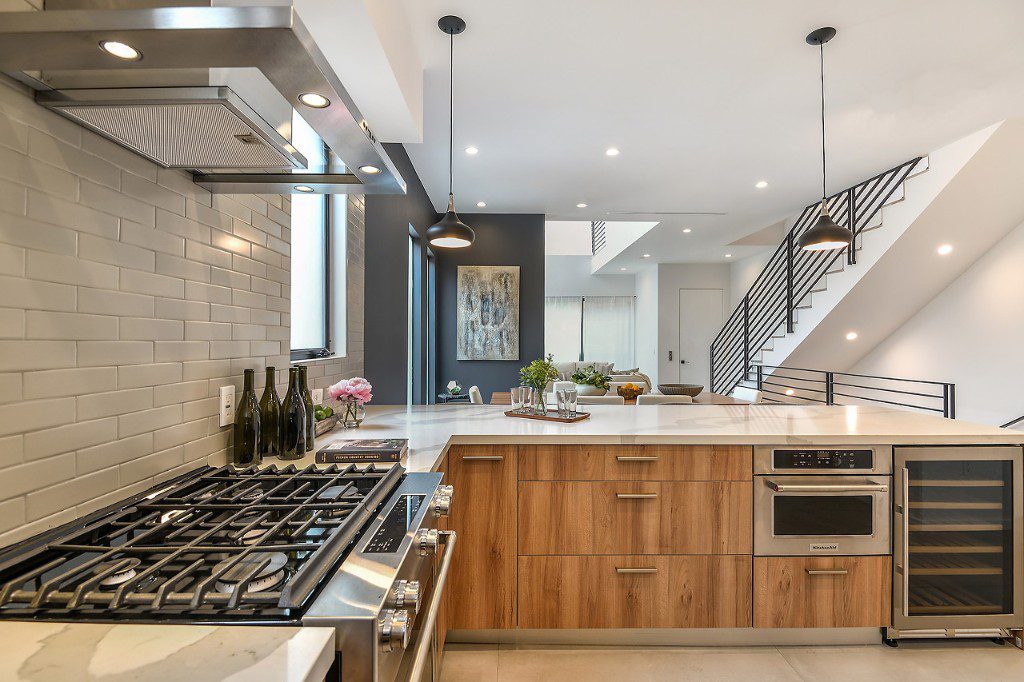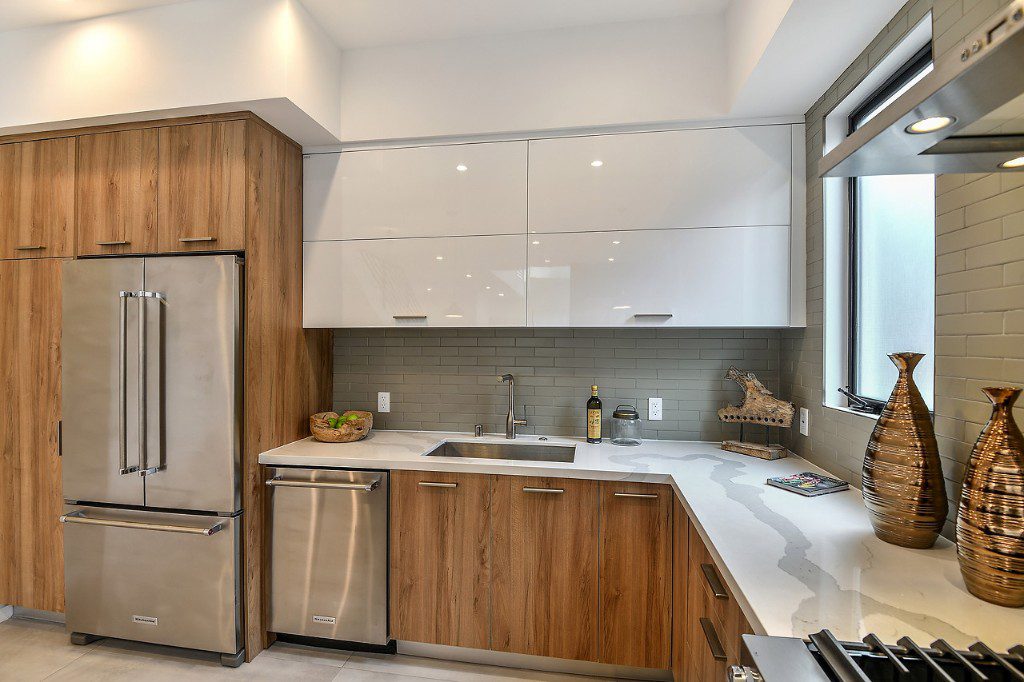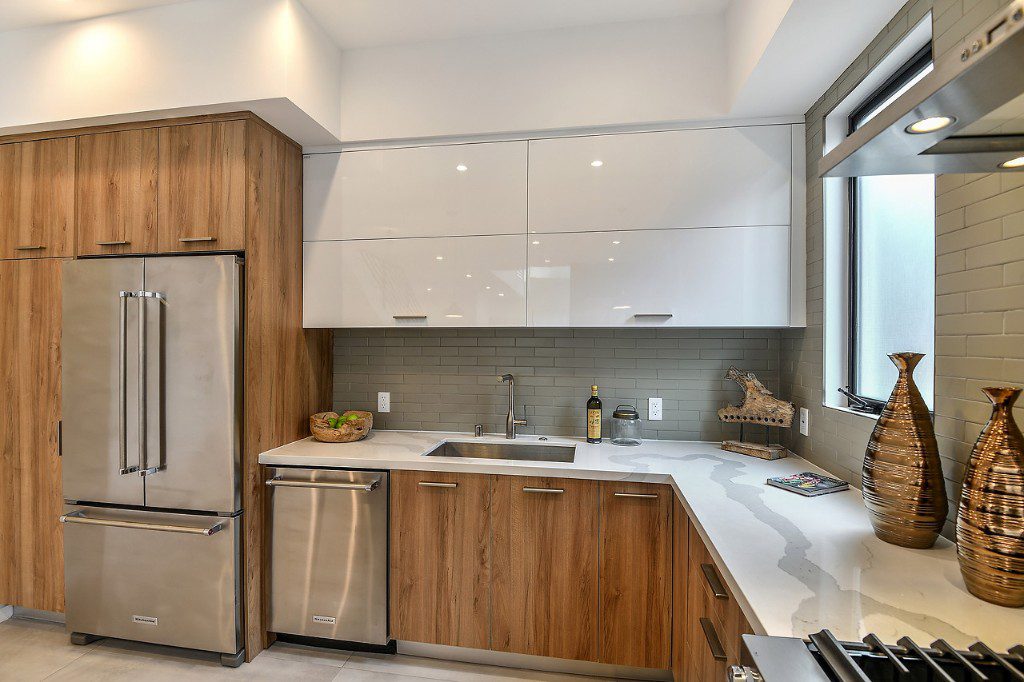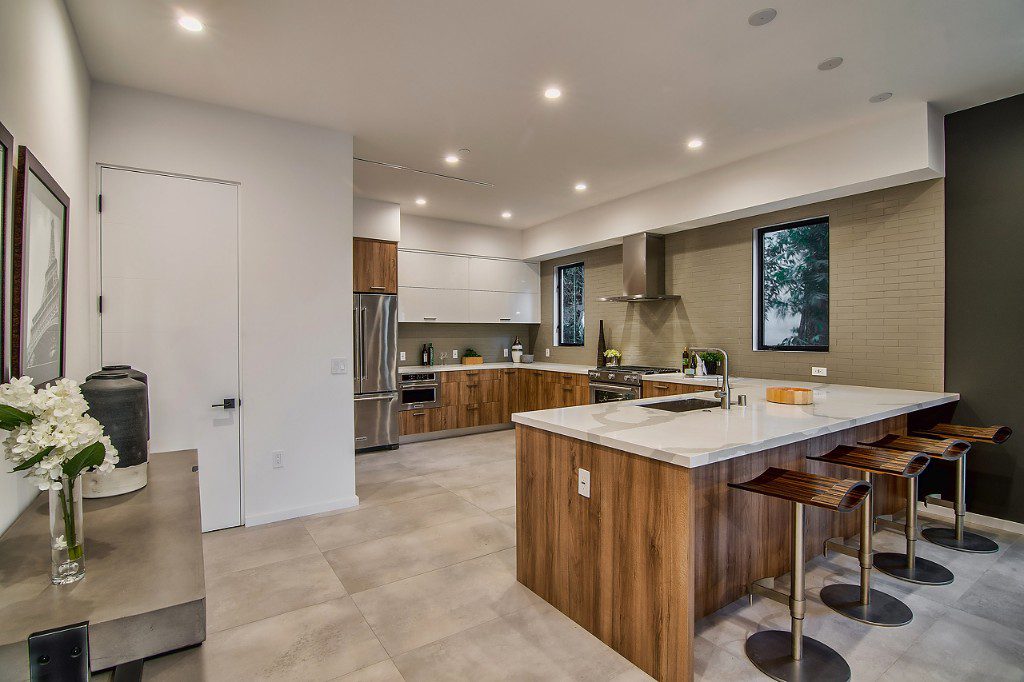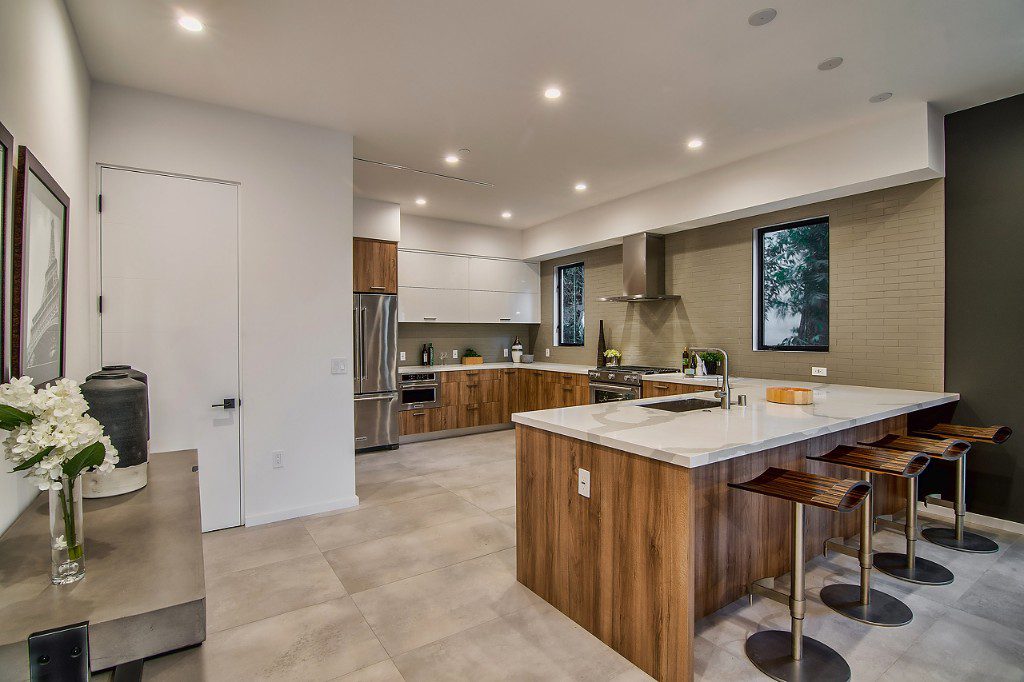 Double click on the images of this Bossage Home to access the full screen image slider


With open sight lines, the kitchen's vertically-grained cabinets sets off the rest of the clean horizontal designs within this custom space.
These subtle structural elements bring a sense of strength and cohesion in the space requiring nothing more than a few additional textural items to complete the design.
Executing a Contemporary Kitchen Design
Modern design, if properly executed, is rich in communicating the homeowner's character. This elegant kitchen design shows warmth,  generosity, freedom and intelligence. It commands a presence and show a sleek authority peppered generously with kindness.
Of course practicality, design flow, and high-quality equipment makes this kitchen work well when cooking for two to two hundred. If you are interested in what character your new kitchen will display, give us a call.
Creating a Contemporary Kitchen Design
For those looking to customizing your contemporary kitchen with a touch of elegance, you've come to the right place. We provide designs that feature clean lines, high-end finishes, and modern appliances that work together to create a space that is both stylish and functional. It is our pleasure to match the right design to each client and build a kitchen that fits lifestyles while telling their own story.
More Bossage Cusom Design/Construction Projects