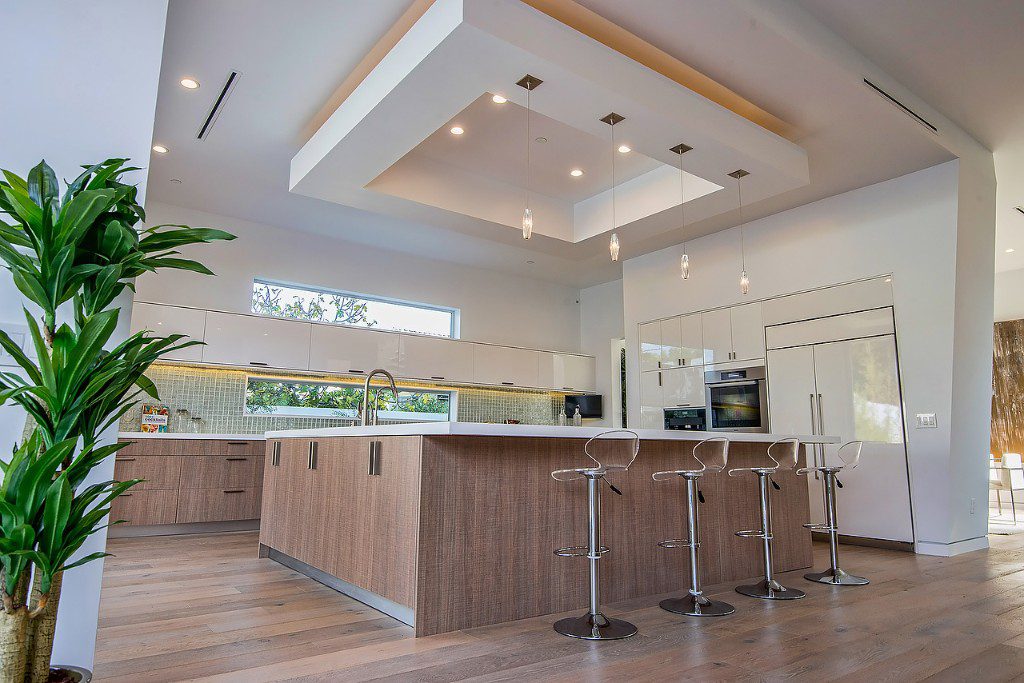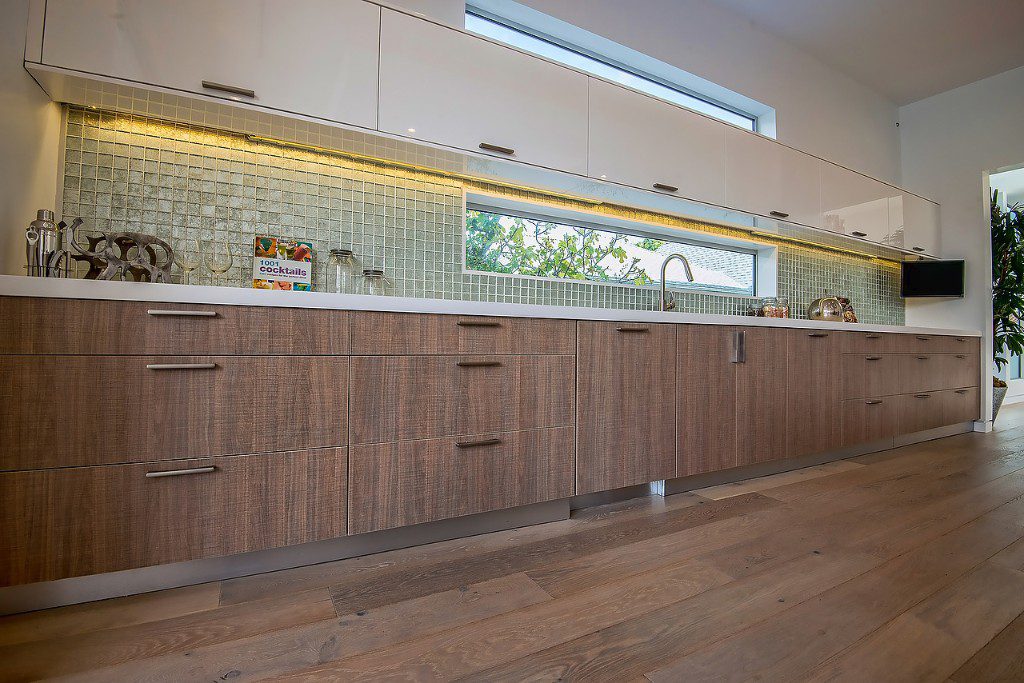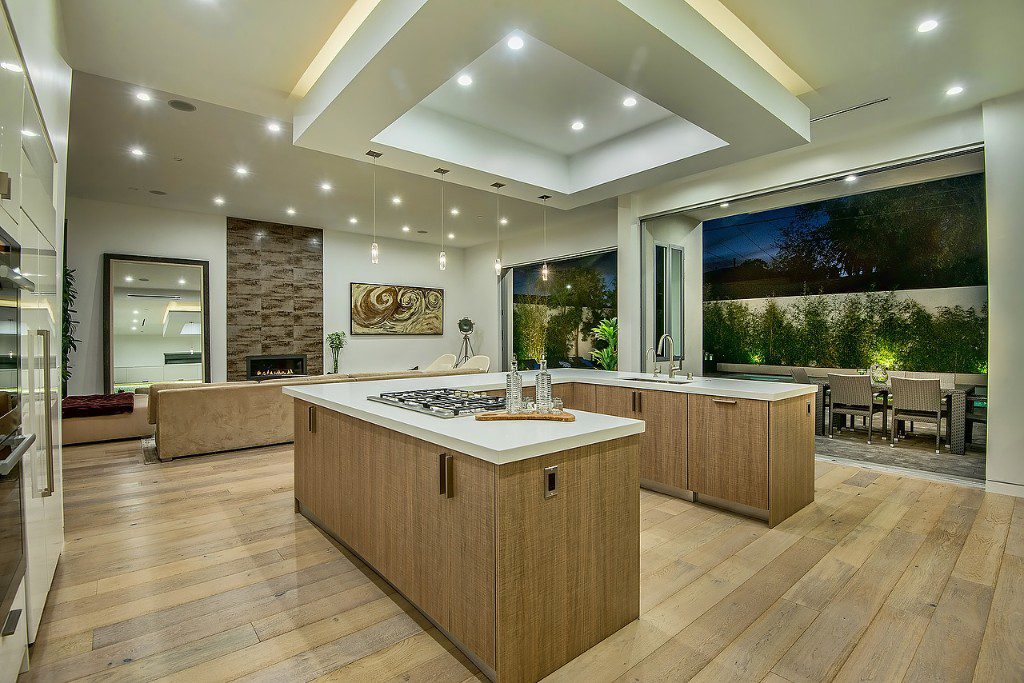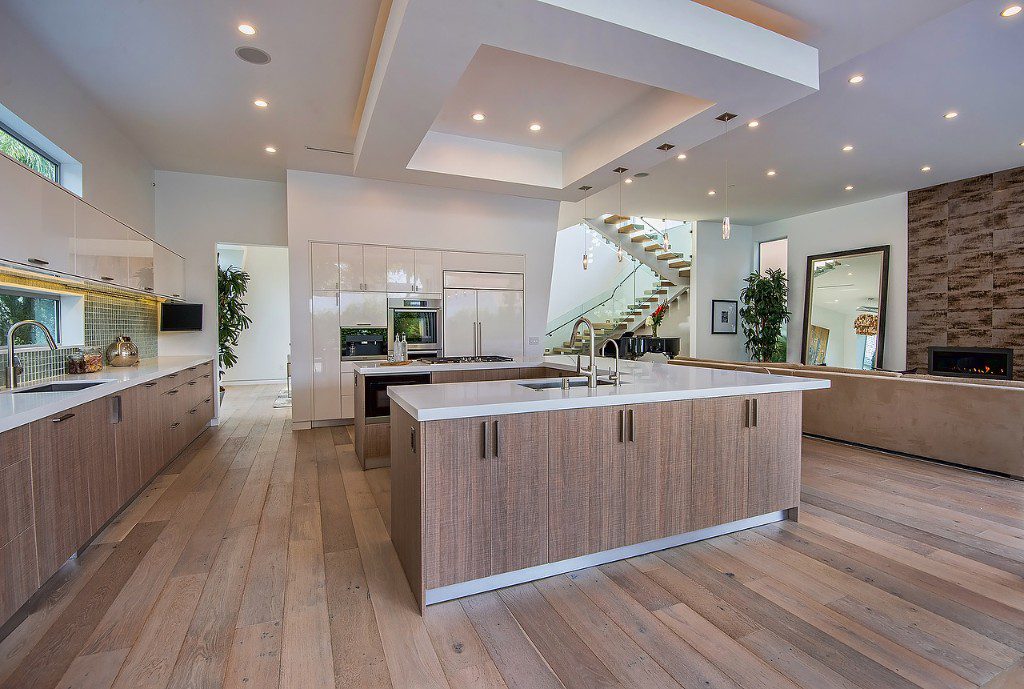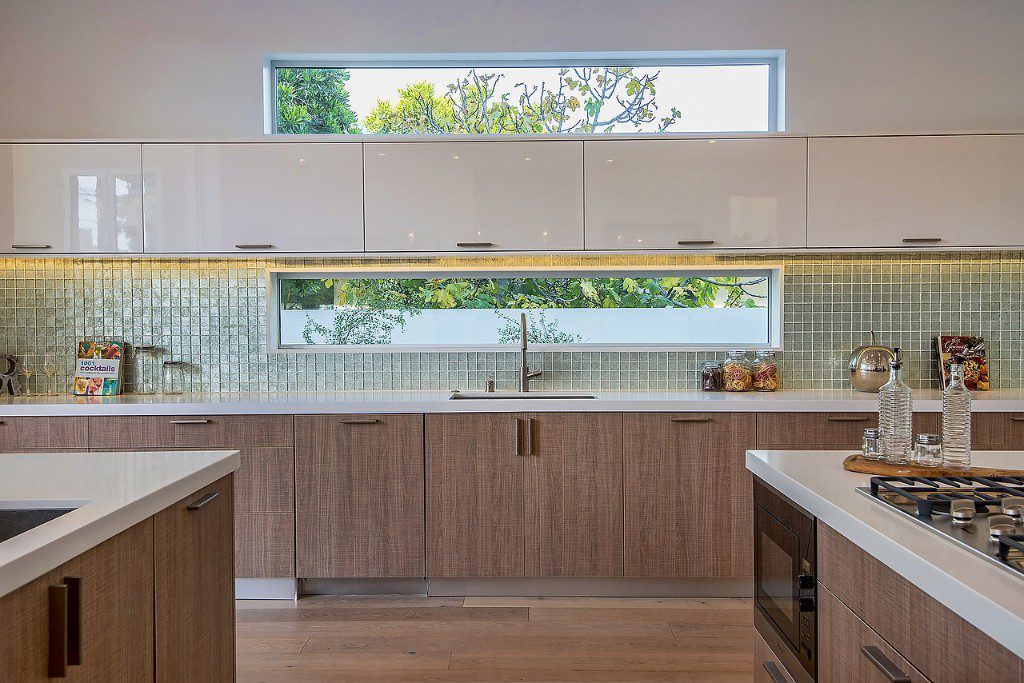 Double click on the images of this Bossage Home to access the full screen image slider


Elevating the lighting and uniting the inside of the home to the outdoors was an essential element in providing a sense of spaciousness. The materials add to a sense of home and comfort to family and guests alike.
In this indoor/outdoor kitchen remodel, the appliances and essentials blend into the background. Craftsmanship and functionality come together in the sleek aesthetic of the space. Practical measures are found across the kitchen such as the built-in central vacuum pictured above.
A Kitchen Remodel that Brings the Outside In: For those who love the outdoors, our kitchen remodel that brings the outside in is the perfect choice. This design features large windows, sliding glass doors, and a connection to outdoor living spaces, creating a seamless transition between indoor and outdoor spaces.
Lots of Open Space in for Your Summer Kitchen Remodel
In this mage, you'll see one of our favorite kitchen remodels, a sleek and modern kitchen that is perfect for entertaining. The refrigerator is contemporary, with the stylish cupboards, which match the decor of the refrigerator, adding a cohesive touch. The large u-shaped island, with its modern bar stools is a central area of sophistication. The kitchen provides plenty of counter space and the expansive cabinet storage ensures that you have plenty of room for all your kitchen essentials. The long, large countertops are perfect for meal prep, and the wood flooring adds warmth and character to the space.
Lighting that brings it All Together
The intricate lighting adds a touch of glamor. The open archway to the outside dining area brings the outdoors in, creating a seamless transition between indoor and outdoor spaces. The romantic evening lighting is perfect for intimate gatherings or large parties.
Finding Your Unique Kitchen Design Expression
If you're looking to create a spacious, open kitchen that feels like a true gathering place, consider working with Bossage Homes as a means of creating a custom kitchen remodel designed specifically for you. This design features an open floor plan, plenty of natural light, and a variety of features and finishes that are perfect for entertaining.
More Bossage Cusom Design/Construction Projects